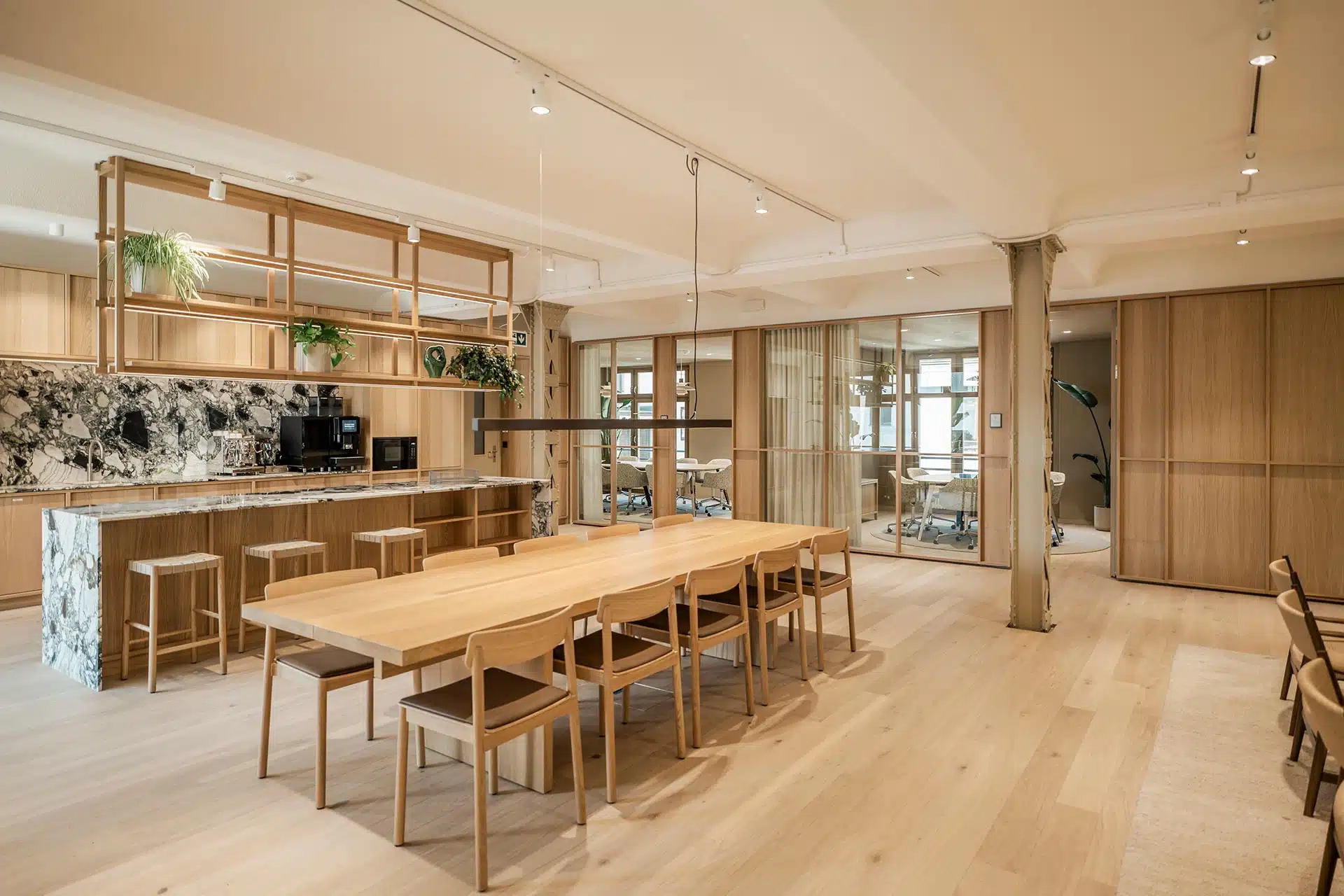 Enhancing Comfort & Well-Being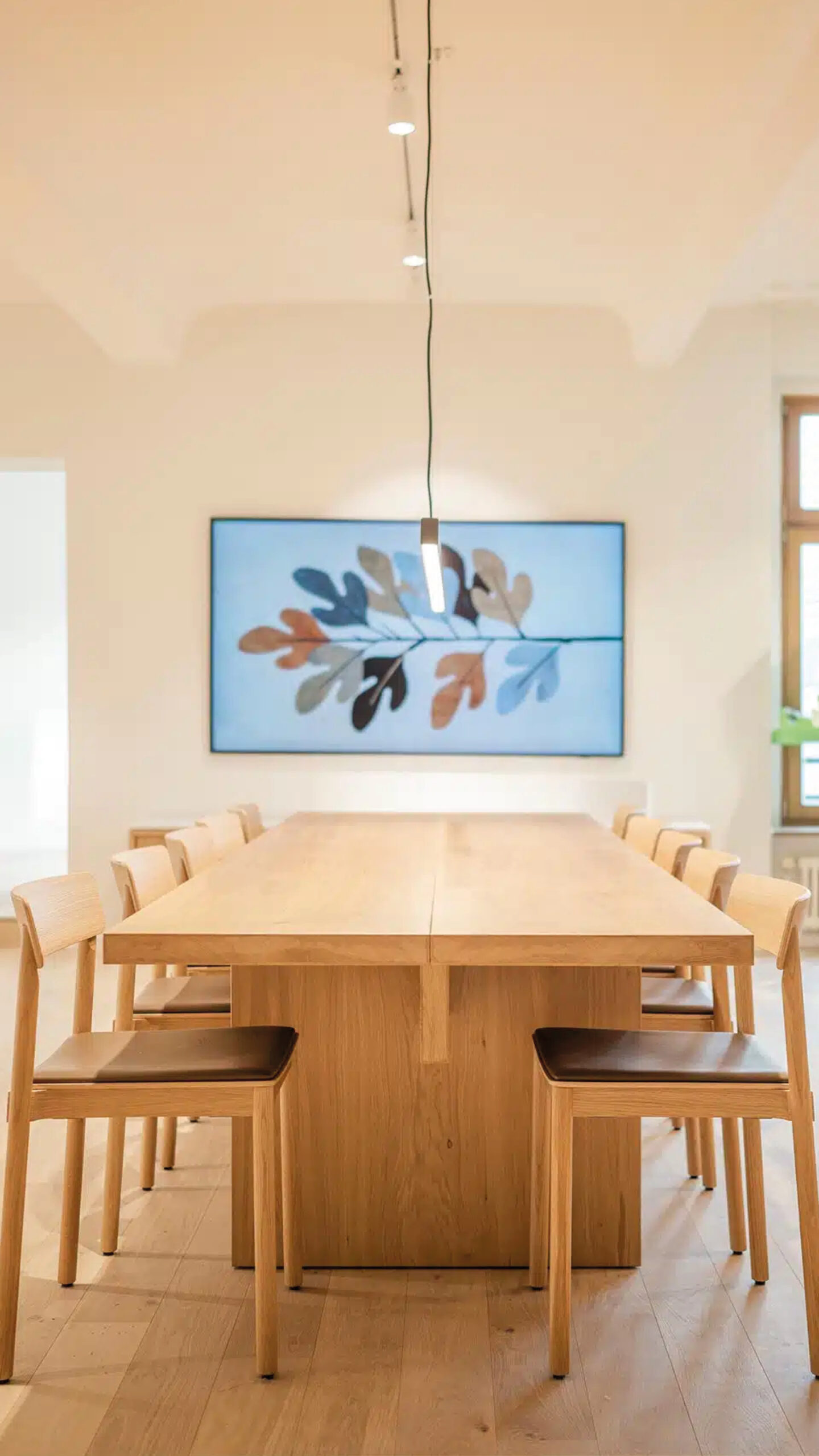 For the new headquarters of atai Life Science – biopharmaceutical company dedicated to transforming mental health treatments, Berlin-based Glatz & Glatz Studio created a working atmosphere that is focused on well-being. A great deal of effort went into perfecting the acoustics and creating a gentle lighting concept that elevates the physical comfort of employees. 
Our I-MODEL Cord in Browned Brass illuminates the café-inspired shared space designed for casual meetings, or a refreshing alternative to a full day at a desk.
Numerous plants throughout the space help to filter the air and also provide a visual contrast with the warm, earthy colour palette. As a result, the interior design embodies the company's attitude towards its employees and their work.
I-MODEL Cord pendant spreads good light without interfering with the view. The striking yet minimal design makes it a perfect choice over a kitchen island. The cord is available in four classic colours to compliment the variety of surfaces.
Under the surface, I-MODEL conceals a dimension involving the best LED technology, impeccable structure – and craft. Each lamp is assembled by hand, with every element fine tuned – approaching the precision of high jewellery.