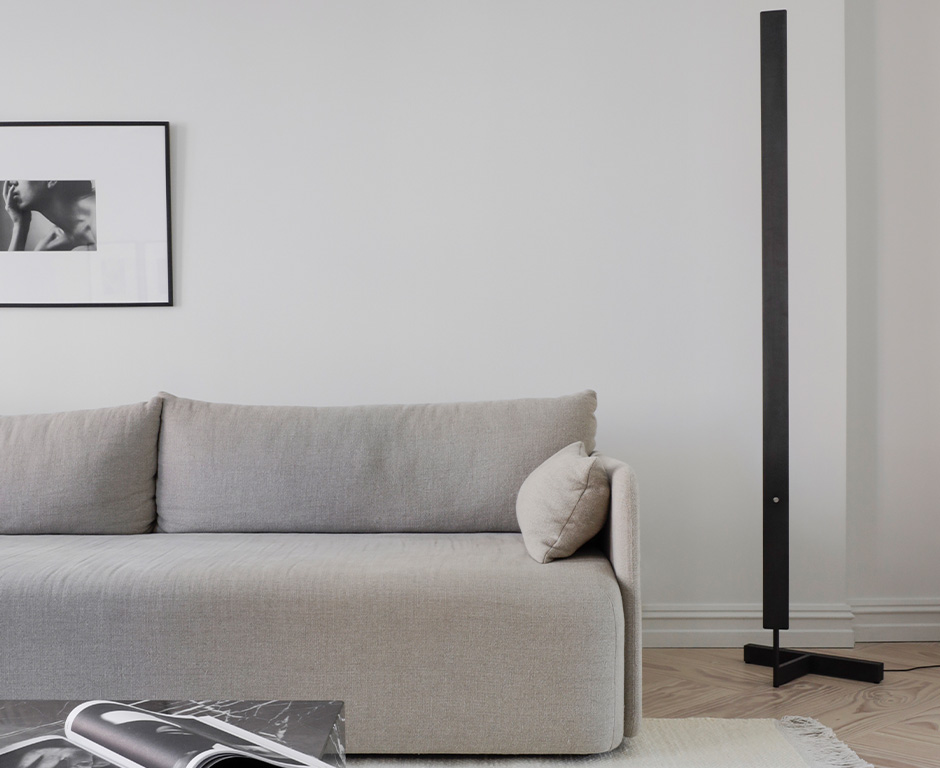 Modern minimalism meets raw beauty
When delicate minimalism and soft earthy tones meet the beauty of raw unpolished surfaces. The home of Elisabeth Heier is where we find our F-MODEL lamp in Blued Steel surface creating visual and geometrical contrast to the softly- hued minimalistic Scandinavian interior.
Elegant design and puristic nature of the award-winning F-MODEL lamp features a slender vertical silhouette that skilfully plays with proportions and cleverly uses the best LED technology. With its elegant yet reduced to necessity visual expression of the base with a tall pivoting light screen the F-MODEL is a study of geometry and a lamp that complements every style and need.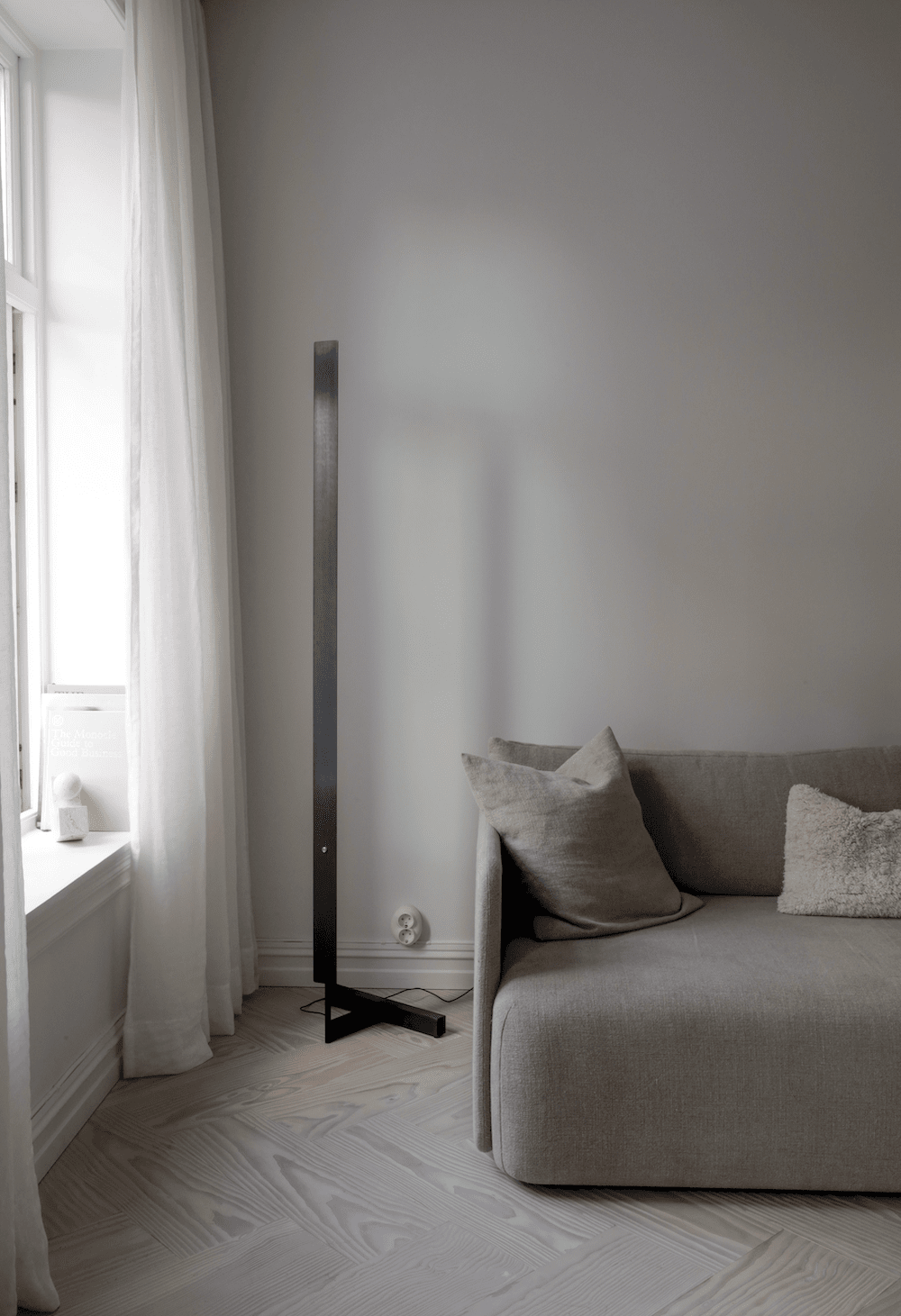 Simplicity is about eliminating the noise, to get to the essence. We stand for visual, aesthetic and lasting values, with a simplicity achieved through a complex process of design and analysis. Made in Denmark, ANOUR stands for the highest level of craftsmanship and continuing in the footsteps of Danish design traditions.