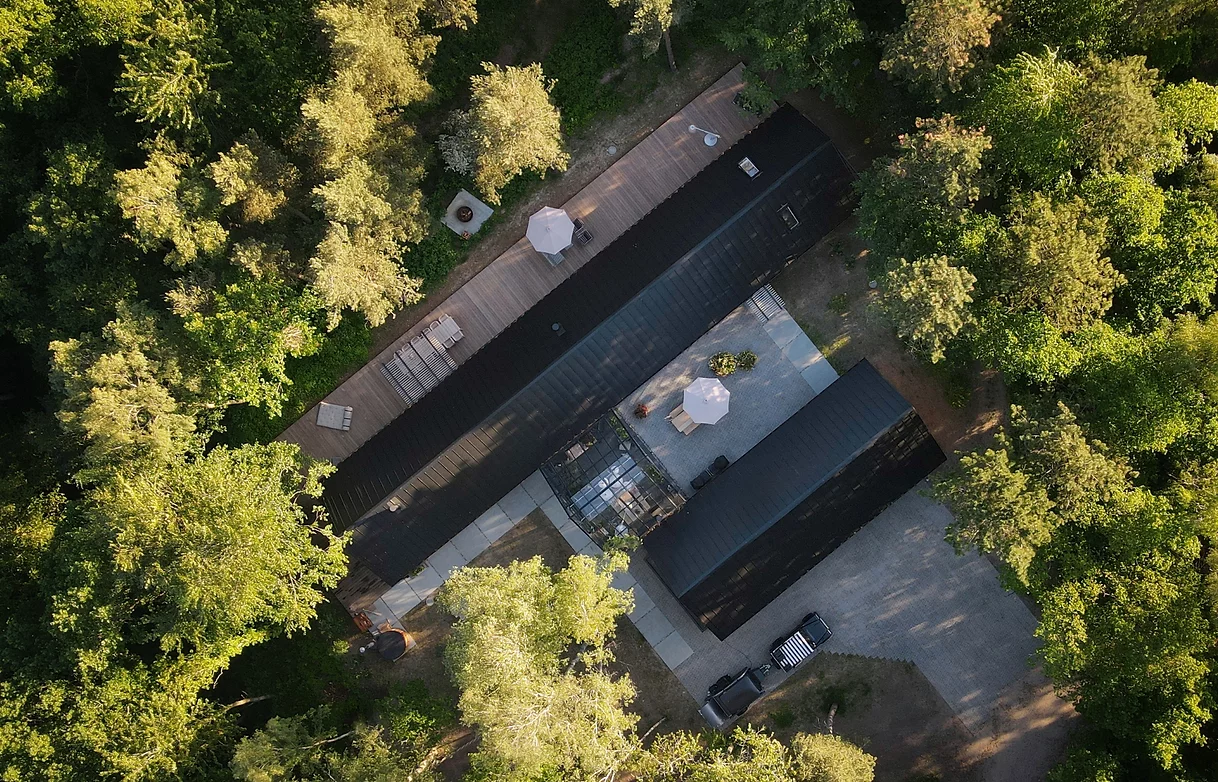 THE NORDIC BARNHOUSE PROJECT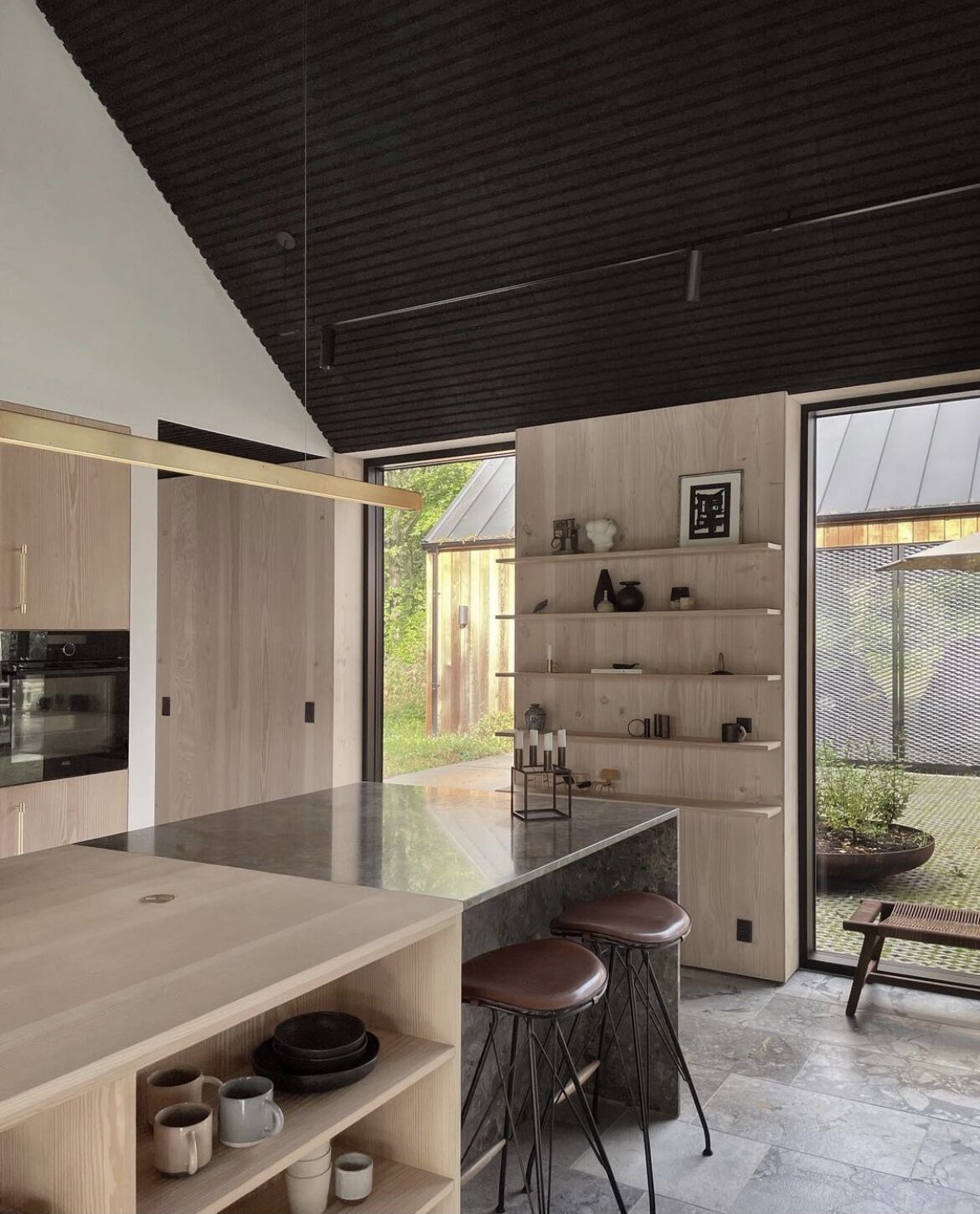 The Nordic Barnhouse Project is intended as a narrow slice in the terrain, a modern interpretation of the classic longhouse.
Designed by Bruno Jakobsen a wooden house has been built in Nordic materials keeping the colour palette down to the earthy tones, black roofs and facades in tight vertical planks of cedar, which over time become completely matte grey. All in order for the house to fall as much as possible in with the surrounding nature.
In the kitchen crafted all in Douglas wood you can spot our I-MODEL Cord in Brushed Brass surface handcrafted for this project in a custom size.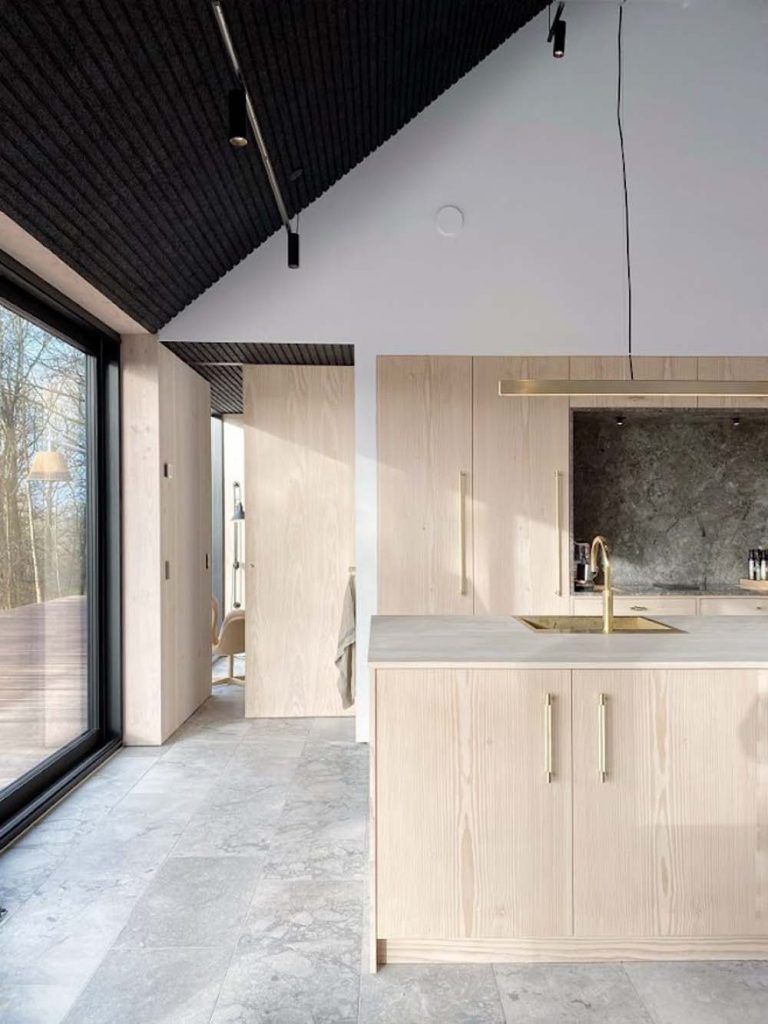 That's the beauty of natural materials, which we appreciate so much at ANOUR. They bond together while bringing subtle colour, and calmness.⁠ I-MODEL is available as Cordless or with Cord, in 14 different surfaces to chose from.