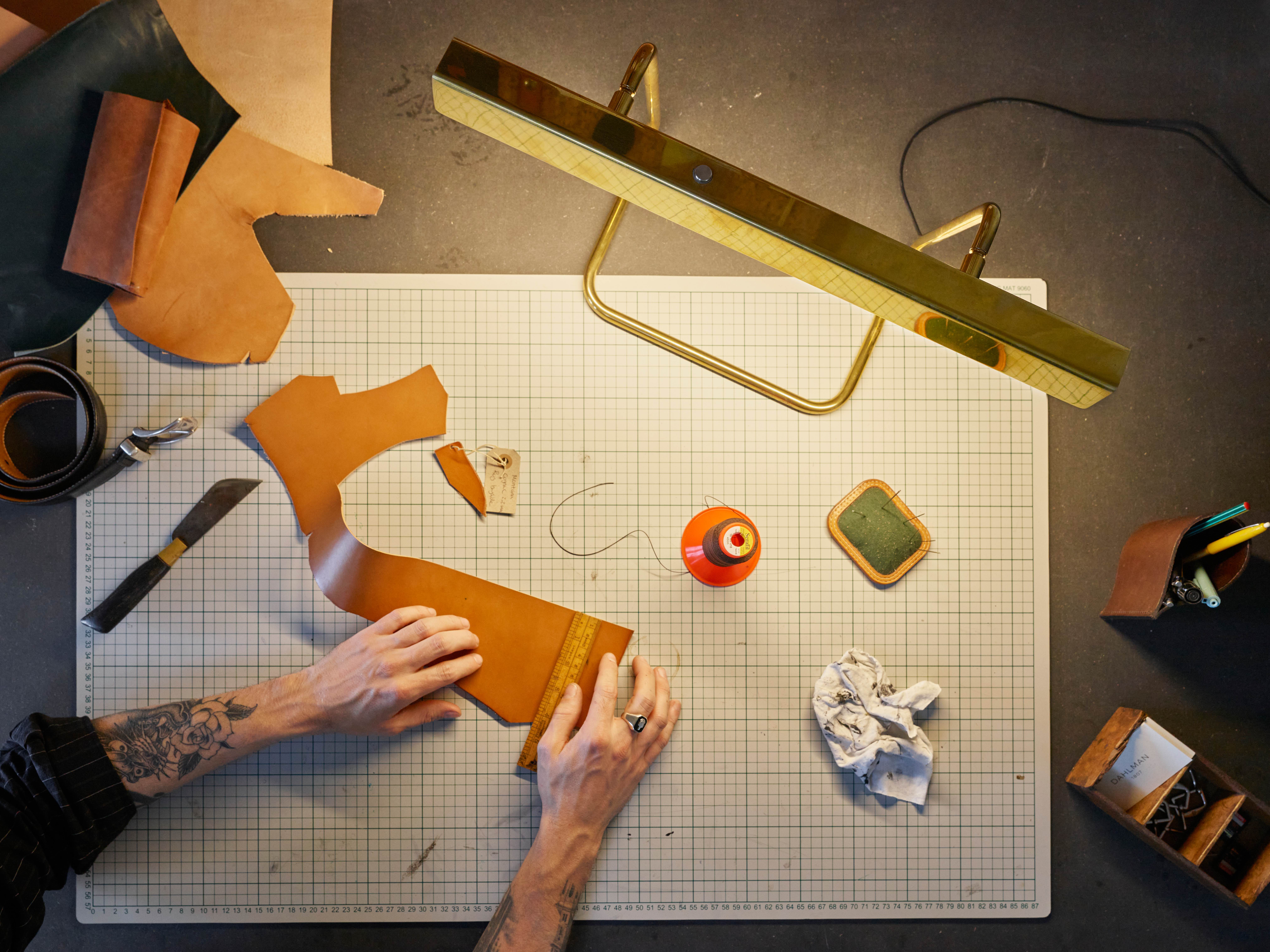 Photography: Katarina Estrup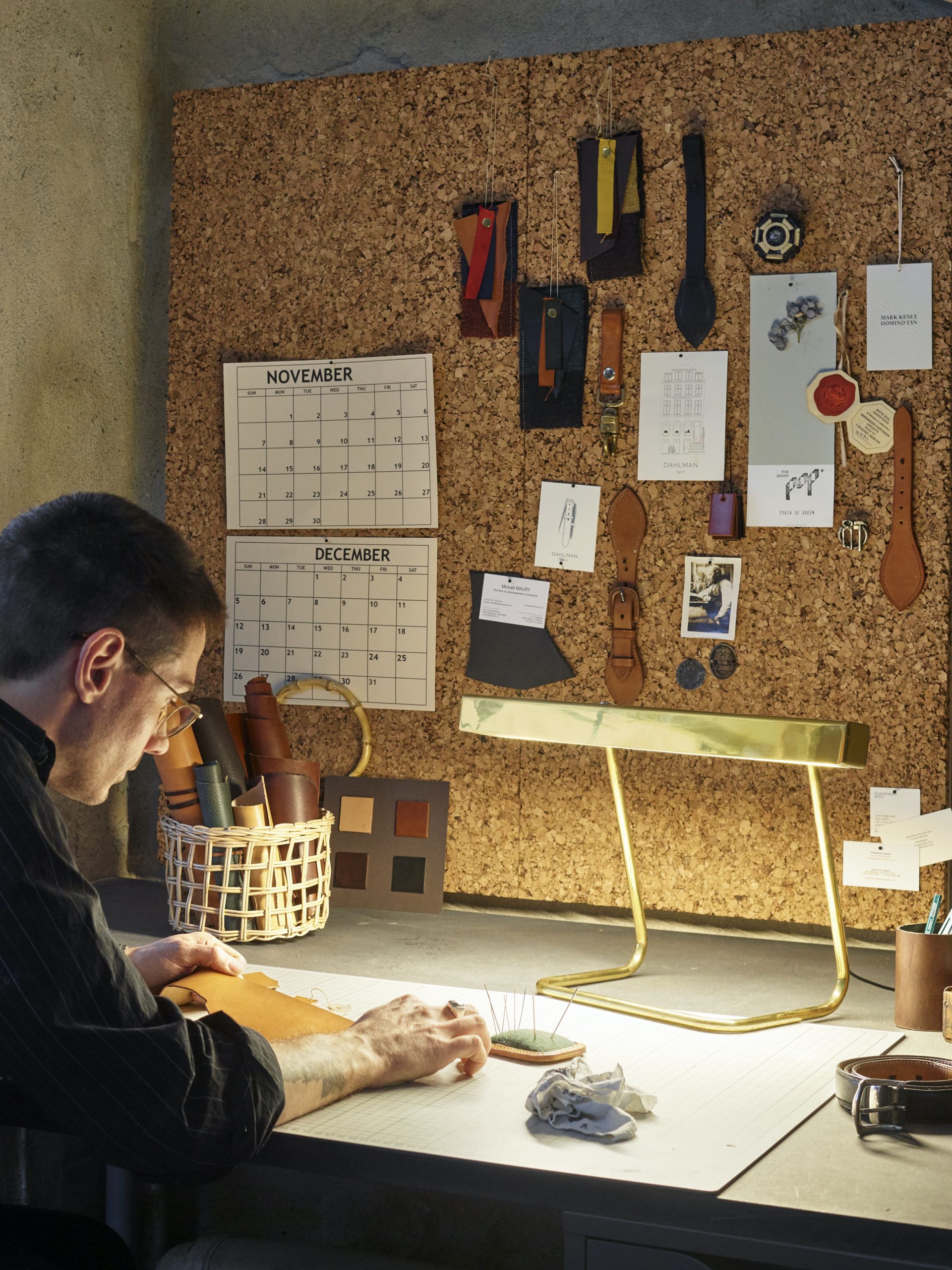 With more than 210 years of heritage and experience Dahlman1807 is a modern leather house, focused on handcrafted goods with an uncompromising approach to leather artistry and quality of materials. 
Since the early days, Dahlman has been widely recognised by the Danish royalty and many famous architects and designers from the golden era of Danish Design, such as Arne Jacobsen and Hans J. Wegner, Børge Mogensen to mention just a few,  who all appreciated Dahlman's sense of design and refined leather work.
Today the company is committed to creating beautiful handcrafted products, while celebrating old and proud traditions in a new contemporary context. 
Dahlman's workshop in Fortunstræde 5, has been the heart and soul of their brand, since moving their production there in 1930. It's the workshop where ideas for new products are born and where many leather goods are handcrafted. The place boasts of history, traditions and above all good craftsmanship.
ANOUR lighting in the Dahlman workshop does not impose on the space, instead it complements it perfectly, illuminating the beautiful art of craftsmanship. From first to the last stitch, it feels like history is unraveling right before our eyes in a place where time stands still.
From the moment the designs are drafted, through handcrafting, to the moment the final products are presented, ANOUR lamps are shining the light on every step of this fascinating journey.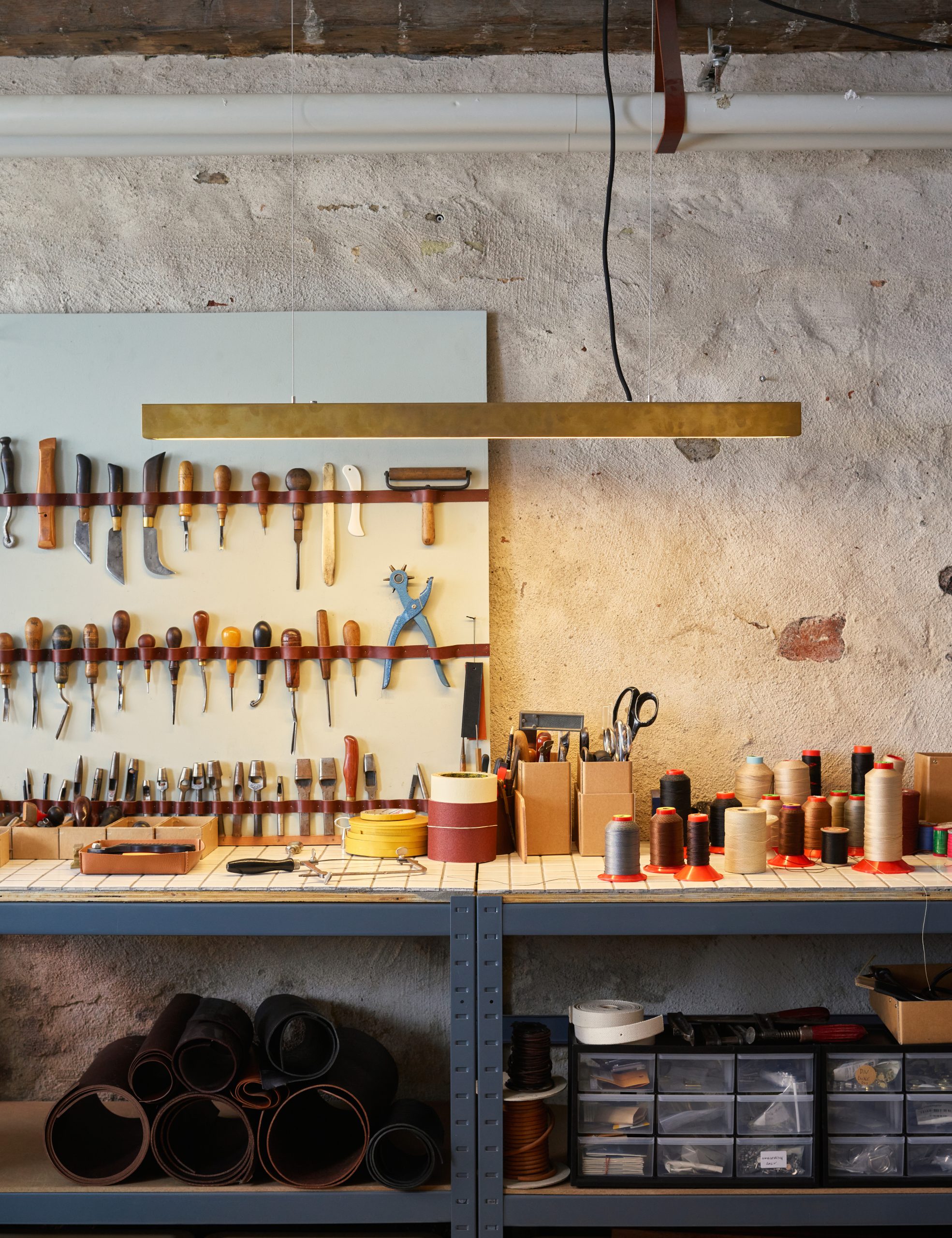 I-MODEL Cord in Brushed Brass
T-MODEL FOR DESIGN
With the tilting shade that provides the perfect lighting angle, integrated touch dimmer for desired brightness, our T-MODEL helps the craft and proud tradition of leather-working come to life, one stitch at a time, with a lot of focus and patience.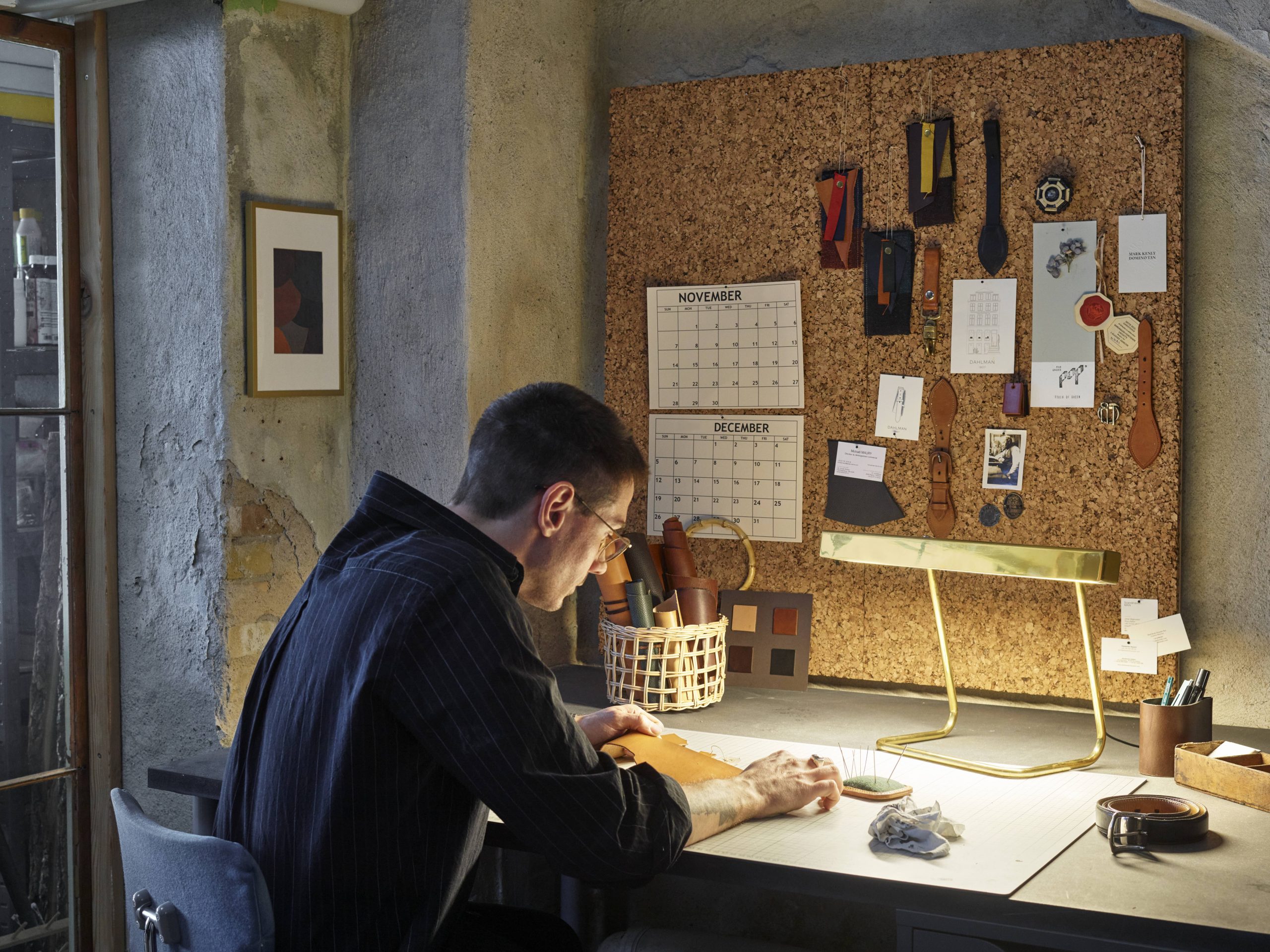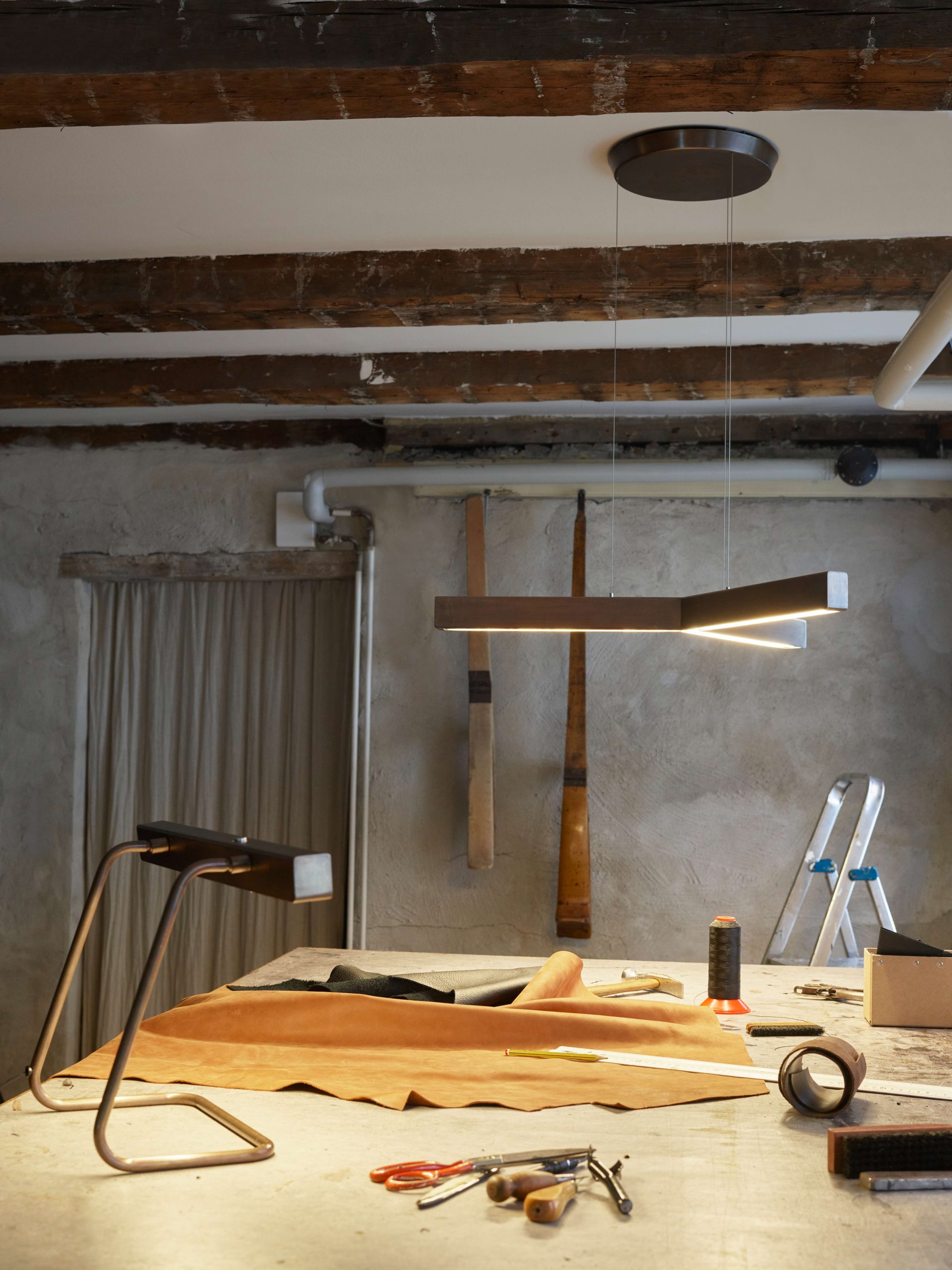 T-MODEL and Y-MODEL in Browned Brass
The table of the skilled craftsmen is where the magic happens and leather products take their shape. The wide angle of Y-MODEL provides equal light illuminating the table for the meticulous process of handcrafting. The beauty of ANOUR lamps is that they are highly versatile yet exactly suited for the needs. 
"Dahlman's workshop is in some ways, just like ANOUR – the synthesis of passion and dedication to craftsmanship." 

– Arash Nourinejad, Founder of ANOUR
I-MODEL FOR store
We want to create lamps that reflect the way of being. At the Dahlman store the I-MODEL gives subtle and gentle brightness which emphasizes the natural shades of leather, and it's beautiful ageing process. When the focus needs to be on a product, I-MODEL creates just the perfect spotlight.