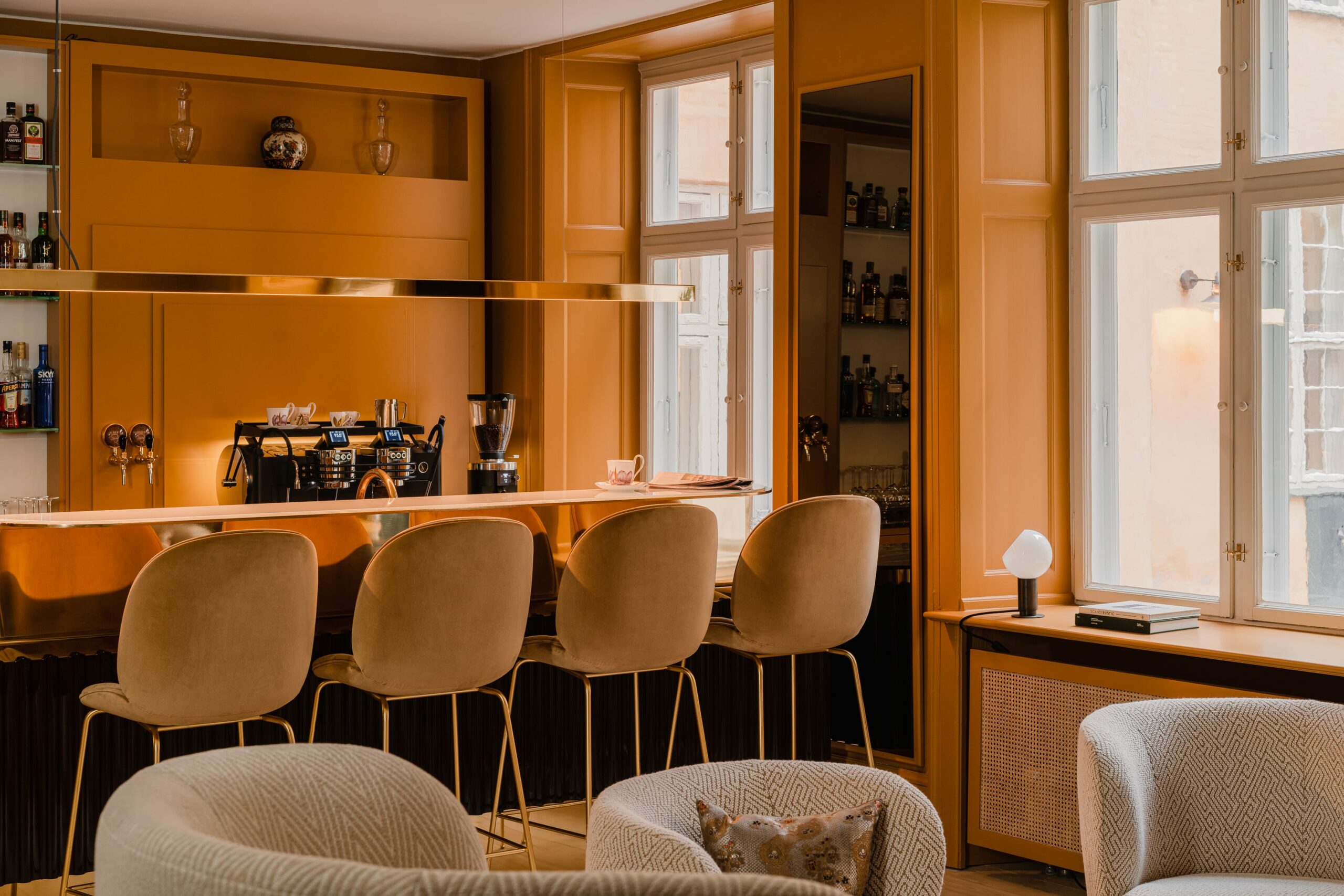 Members-Only Workspace Lounge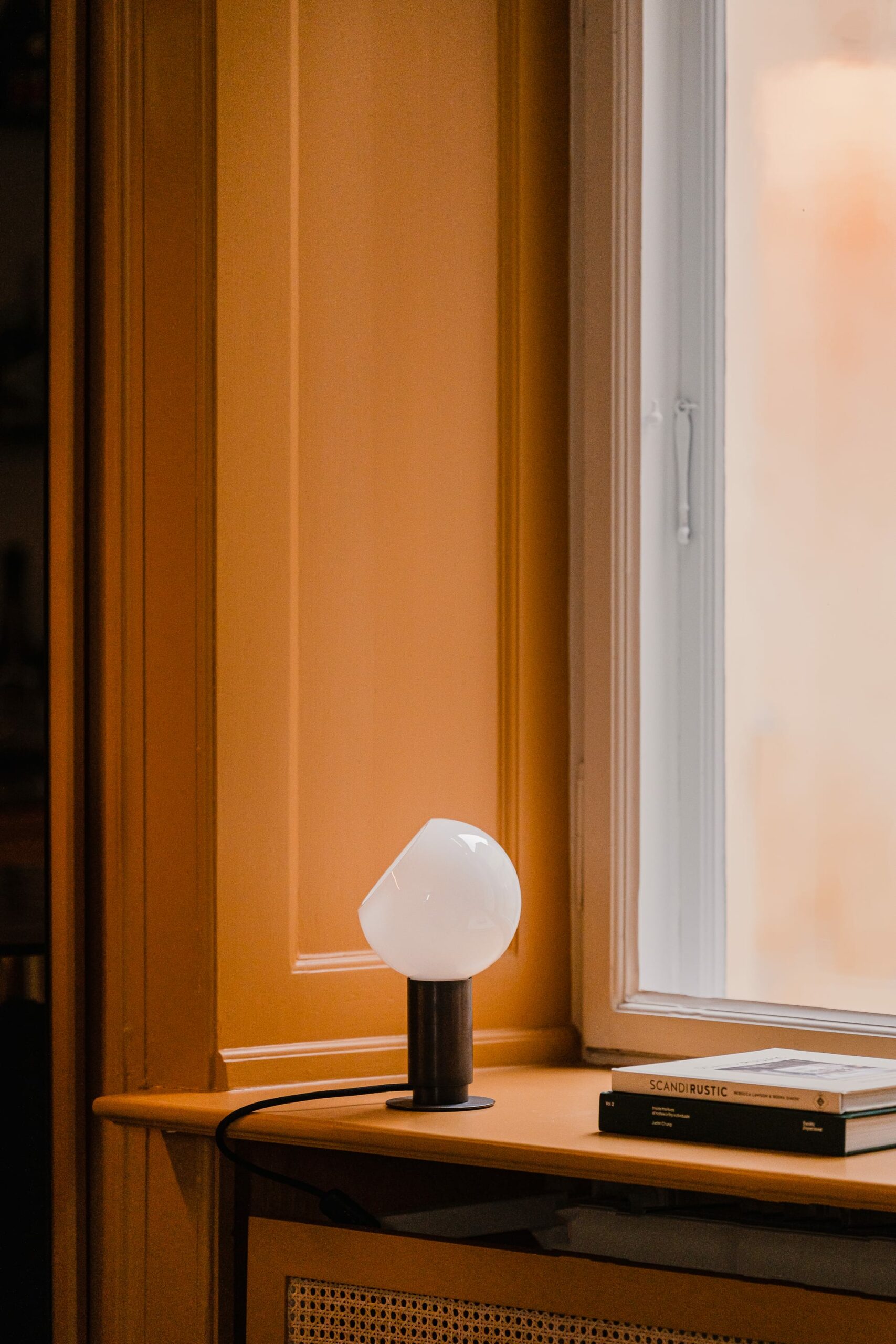 Aurora Lounge – private members lounge by Office Club, located in a listed Harsdorffs Hus in the heart of Copenhagen. The exclusive space caters to professionals who enjoy the finer things in life, making sure they "feel home at work" through excellent service, luxurious interiors, and unique network.
The interiors curated by Vibeke Krogh emphasize the beauty of the original features and blend immaculately with the contemporary design. Throughout the space, you can spot our I-MODEL, F-MODEL, T-MODEL, and DONYA lamps.
The warmth of rich tones together with the shine of the polished surface of the brass creates a special atmosphere.
I-MODEL Cord is crafted in Denmark embodying modern luxury with its mindful design and appreciation for quality. Under the surface, I-MODEL conceals a dimension involving the best LED technology, impeccable structure – and craft. Each lamp is assembled by hand, with every element fine-tuned approaching the precision of high jewellery.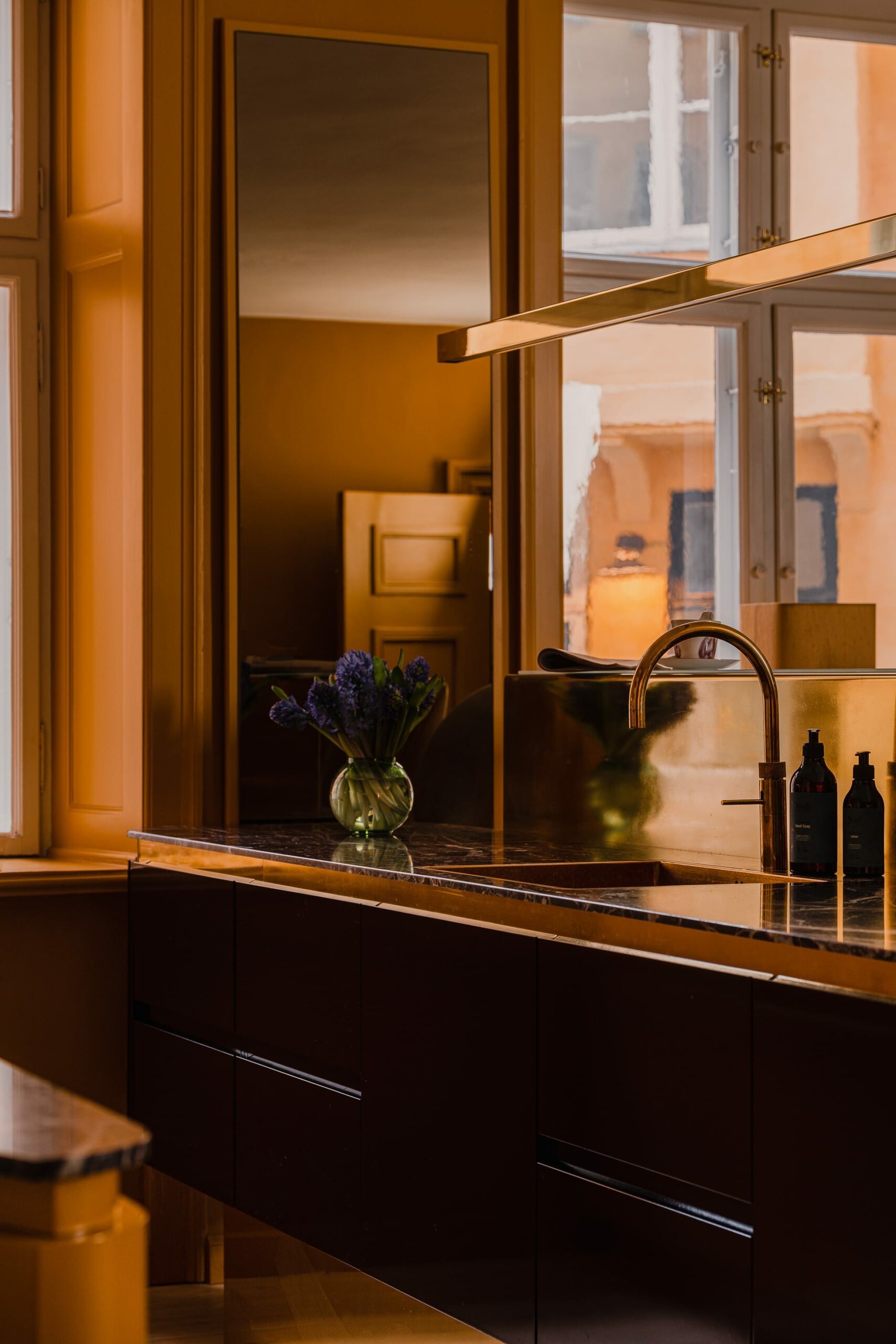 I-MODEL Cord in Polished Brass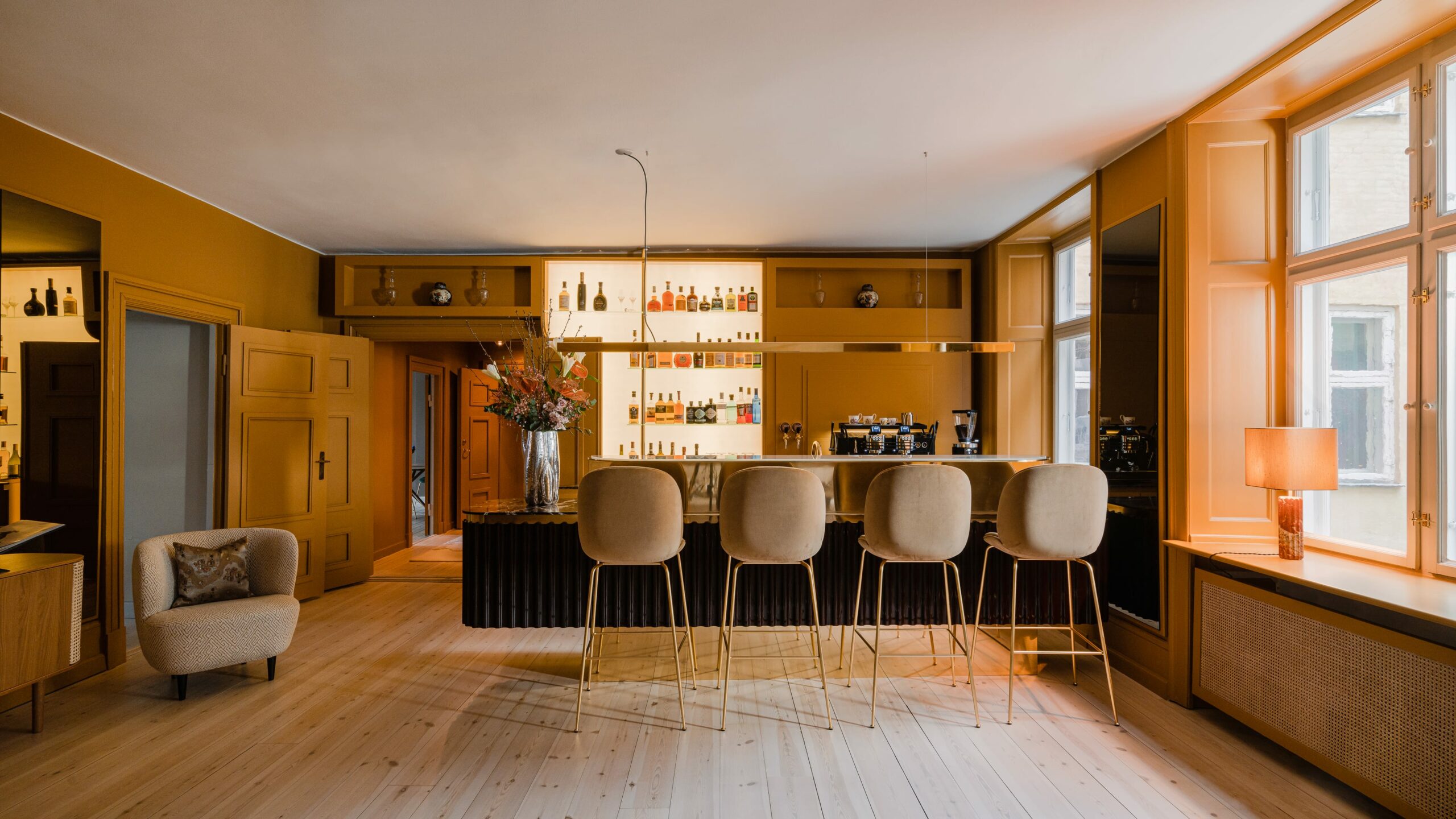 DONYA Sphere Table Lamp in a new Polished Stainless Steel surface offers an ambient and soft light, with charm and uniqueness. Characterised by a white opal glass shade and a base crafted from stainless steel.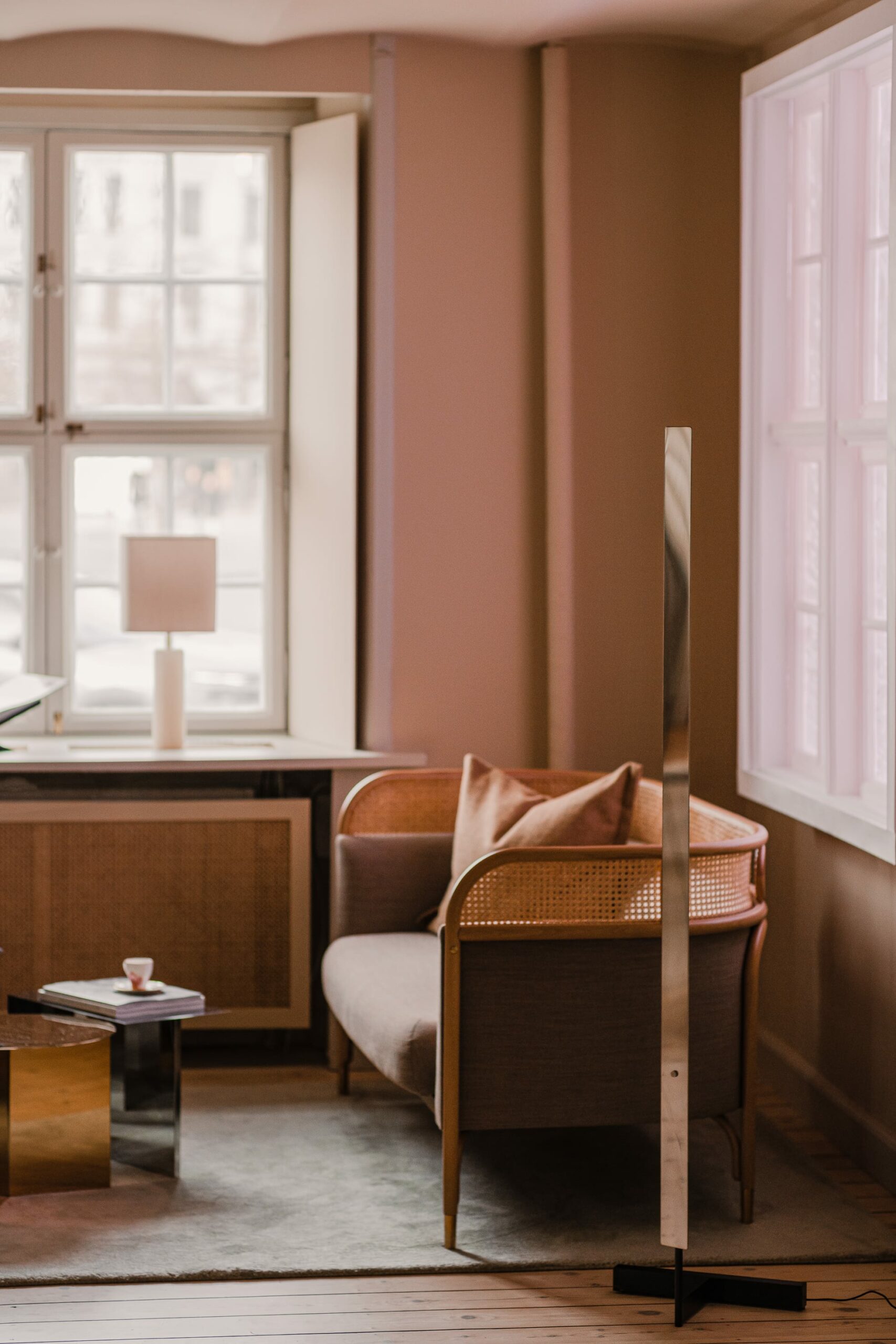 F-MODEL in Polished Stainless Steel
The elegant design and puristic nature of the award-winning F-MODEL lamp features a slender vertical silhouette that skilfully plays with proportions and cleverly uses the best LED technology. With its elegant yet reduced-to-necessity visual expression of the base with a tall pivoting light screen the F-MODEL is a study of geometry and a lamp that complements every style and need.
T-MODEL is a minimalistic and contemporary reinterpretation of a classical desk lamp embodied in a timeless look that feels at home in any setting. Whether placed as a focal point in the bedroom, dining room, or office, the contemporary expression of T-MODEL makes every space feel more inviting.
Well-thought and carefully considered details such as the light-controlling dimmer switch and tilting shade enhance the design and functionality of the lamp by diffusing the light to create an instant ambience. T-MODEL is available in three unique Brass surfaces: polished brushed, and browned.