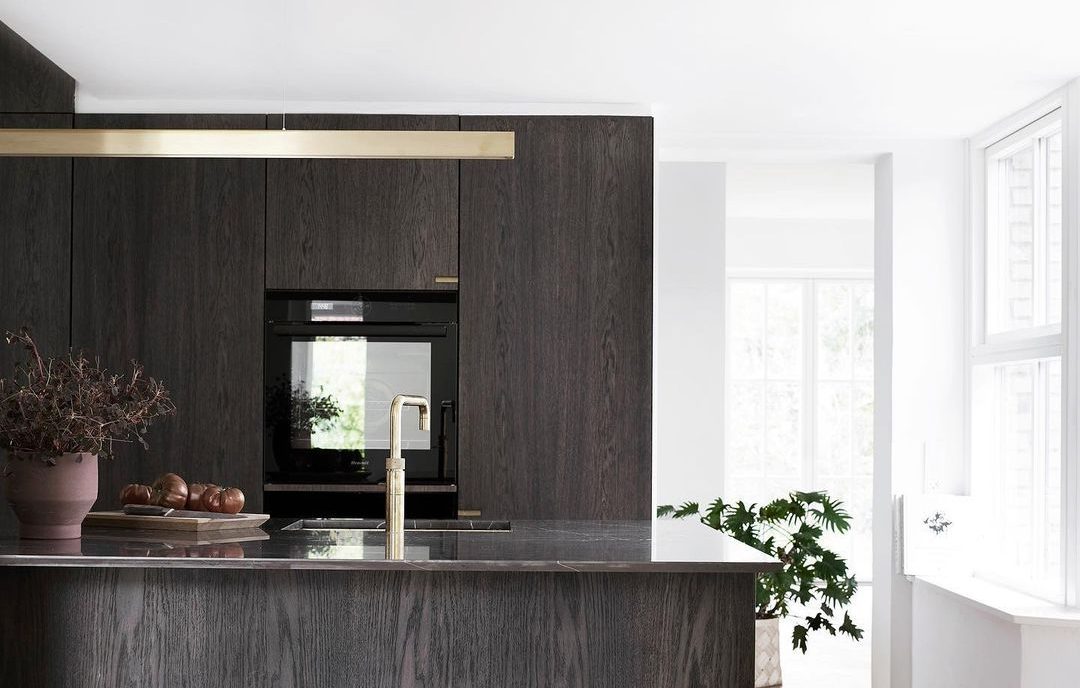 contrasting play between light and dark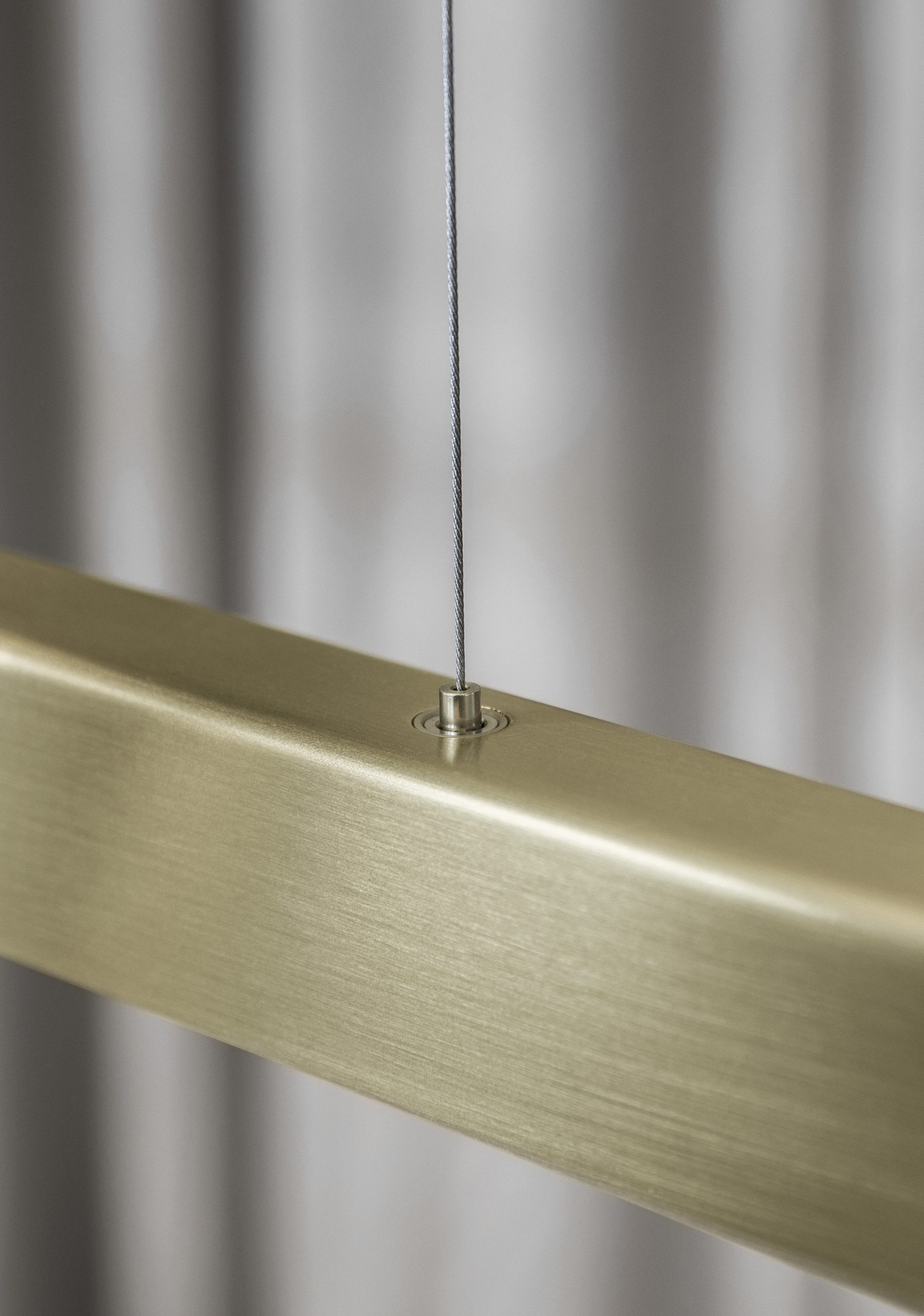 It's all about the contrasting play between light and dark in this amazing and well-thought kitchen project realised by Nicolaj Bo while maintaining the highest level of craftsmanship and Danish design tradition.
Our iconic I-Model Cordless in brushed brass adds character and creates beautiful composition with the oxidized oak and marble. The contrasts and the subtle details between light and dark work perfectly together and create a welcoming atmosphere.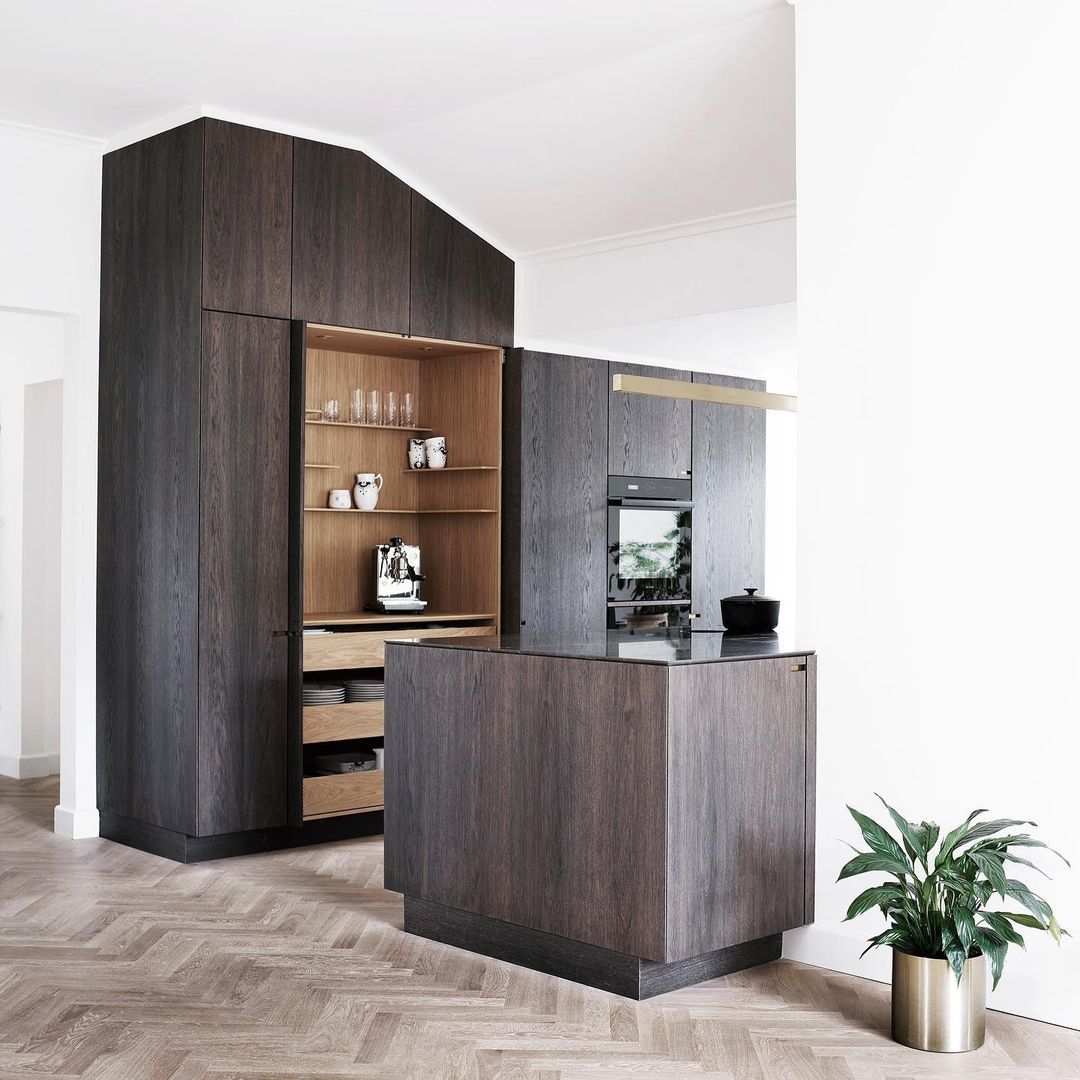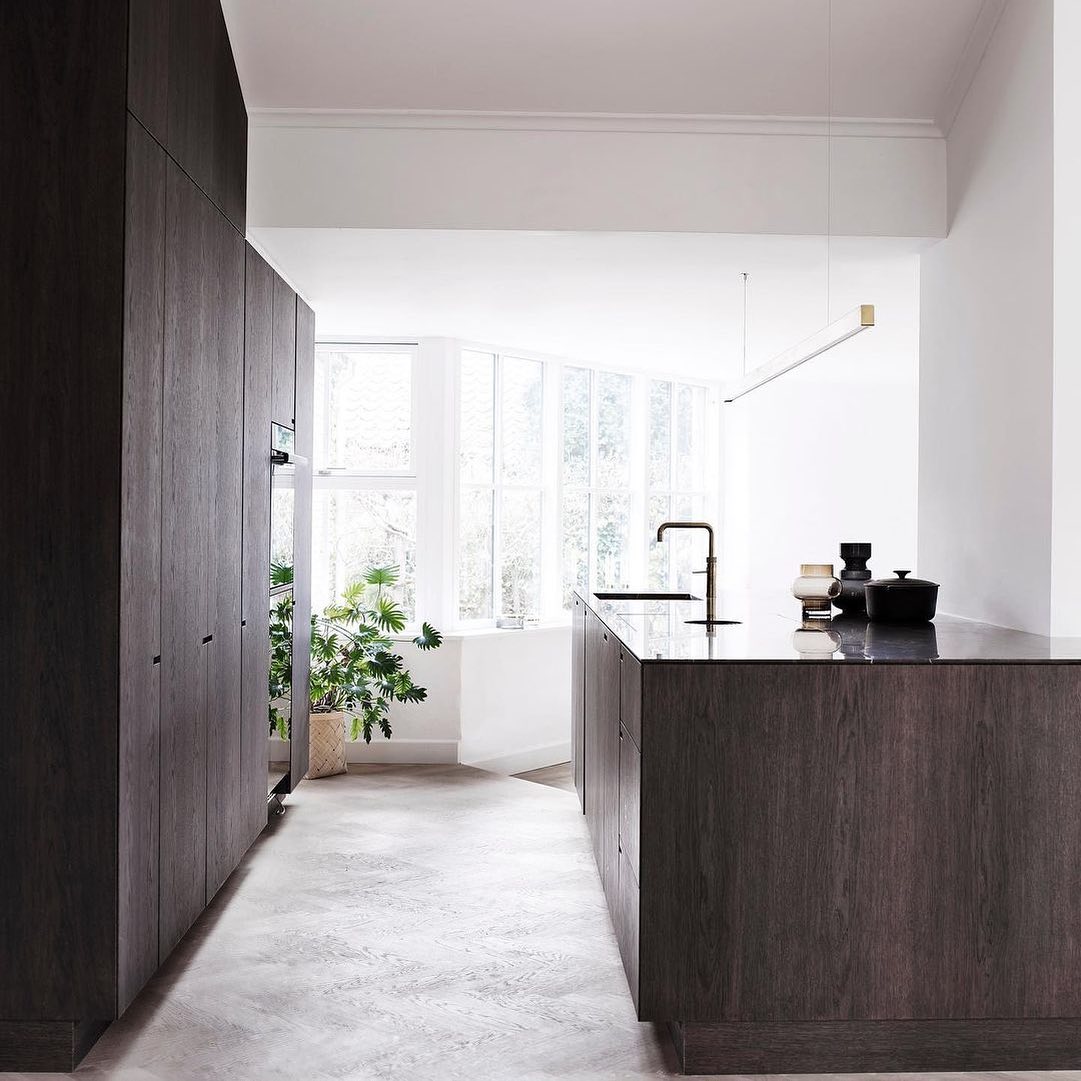 ANOUR lighting is individually surface-treated so we can ensure the quality of the finely structured surface. The beauty of brushed brass lies in the versatility and how well it can be paired with other elements for a desired look.