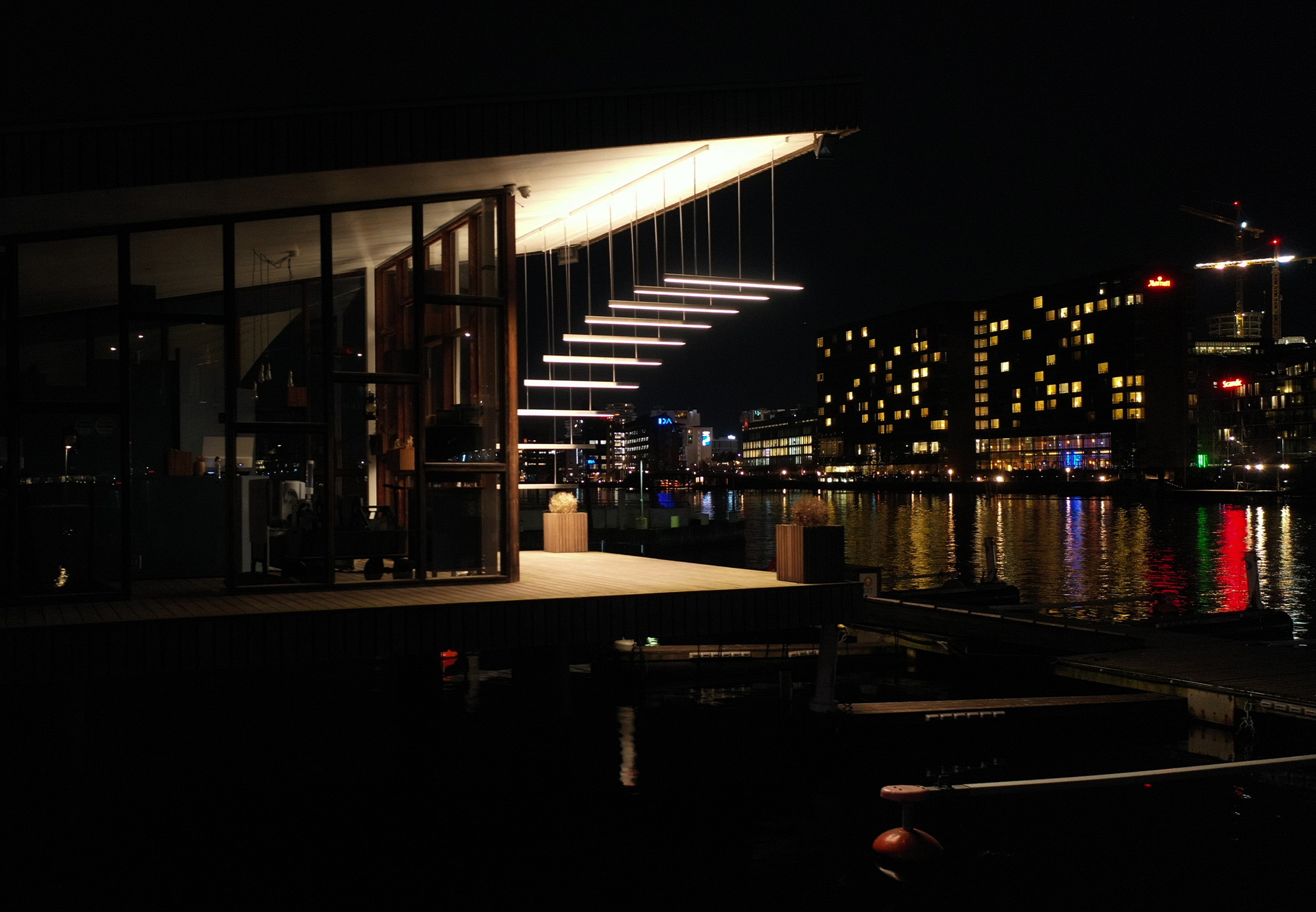 BY ARASH NOURINEJAD / ANOUR
THE ARCH LIGHTING SCULPTURE
Copenhagen Light Festival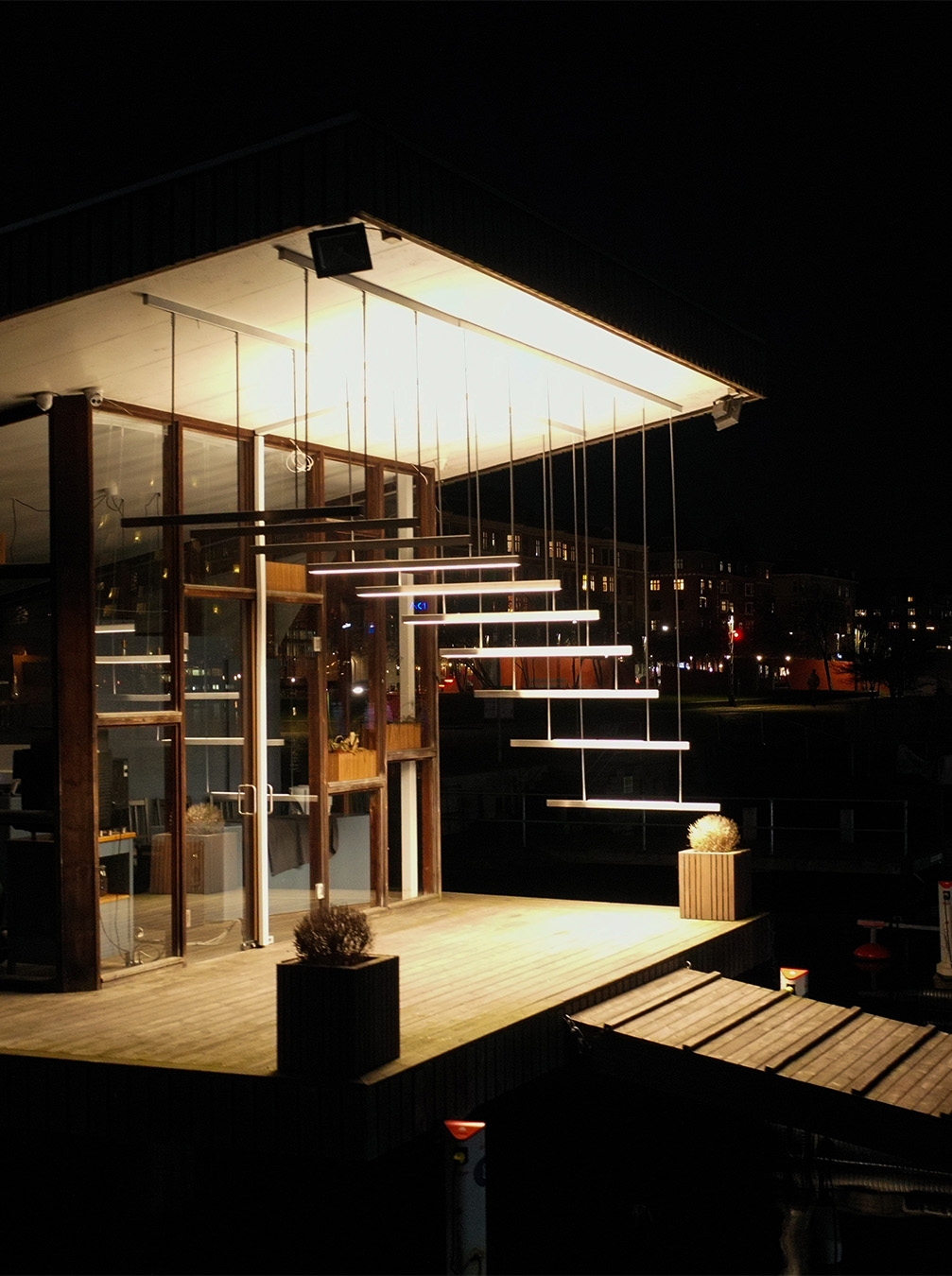 Copenhagen Light Festival lights up again this February, and we at ANOUR are proud to be a part of it! We are pleased to invite you to an interactive light installation and a tribute to Islands Brygge and Langebro created by Arash Nourinejad, the founder of ANOUR.
The Arch summarises the 10-year anniversary of ANOUR with 10 new versions of the I-MODEL, which is hanging at the GoBoat club house. The rhythmical space between the lamps can be experienced as a process in relation to the arches under the bridge of Langebro. The pulsating light is alive and playful throughout the night, mirroring life in the city.
The Arch can be experienced from the harbour entrance and from Langebro.
ISLANDS BRYGGE 10, 2300, COPENHAGEN
FEBRUARY 3RD – 26TH
This annual light festival transforms the quiet and cold winter darkness into a unique celebration of light art, lighting design and illumination in the center of Copenhagen. During three weeks of February the festival presents a wide range of light based works – such as sculpture, installation, projection mapping, event and illumination created by both established and upcoming light artists, designers, students and organisations.