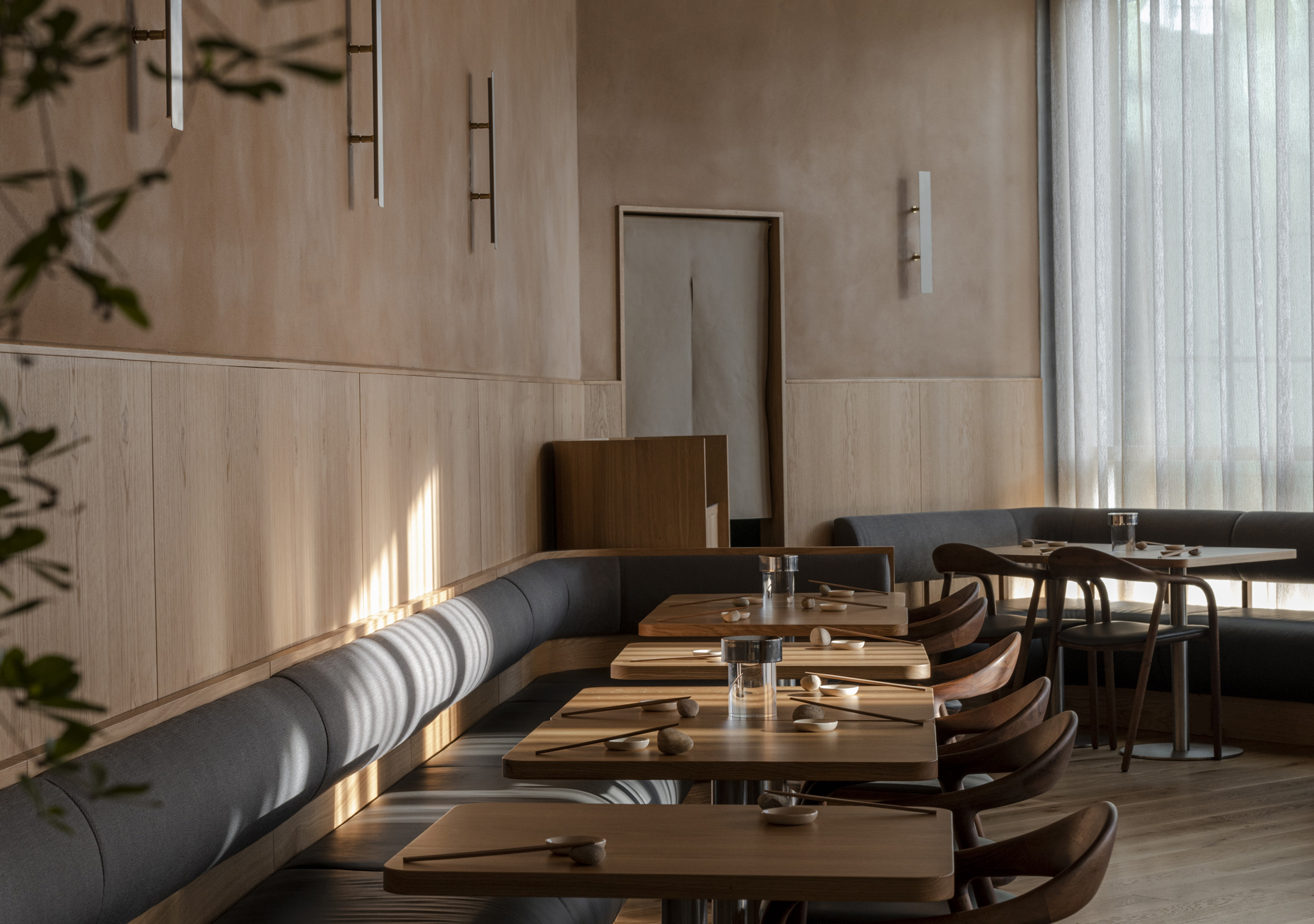 Natural Materials & Crafted Sophistication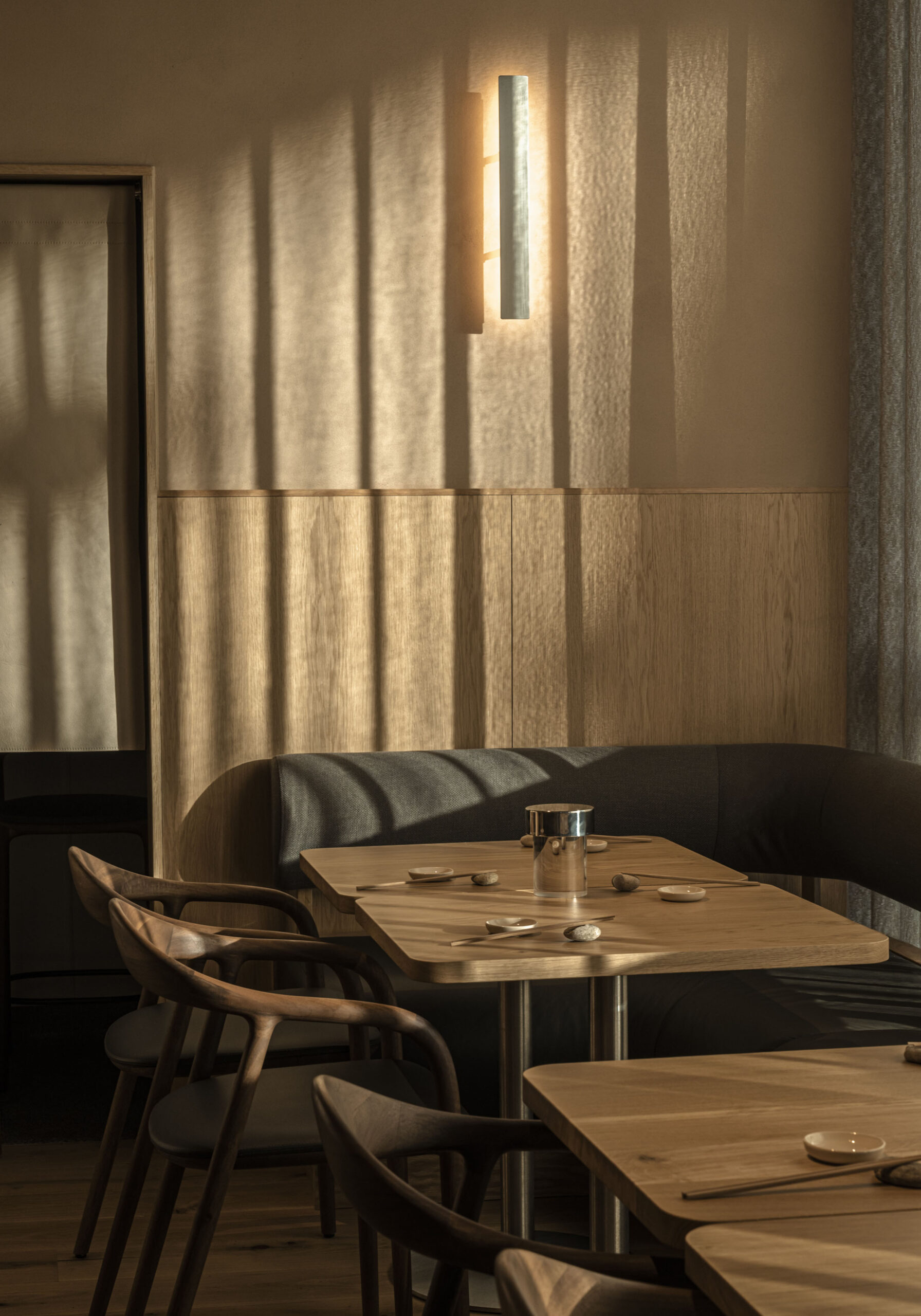 Brand new Sticks'n'Sushi restaurant in London. Stunning interiors by Emily Broom are characterised by warm clay coloured tones, generous curves, and a focus on natural materials such as wood, stone, linen and leather. First floor of the restaurant has a slower pace, the tones richer and ambience oozes comfort and serenity.
On the walls, our DIVAR lamps in Brushed Stainless Steel lustrous surface stand out against the clay hues, creating a cosy ambience and a delicately refreshing illumination.
DIVAR is a wall lamp that illuminates the space with atmospheric beauty – blending sleek design and functionality. The sculptural expression and the lamp's flexible design let you adjust the angle of the light to its perfect position. DIVAR hangs comfortably on its own or in pairs, providing glare-free adjustable backlight to living spaces, bedrooms or hallway areas.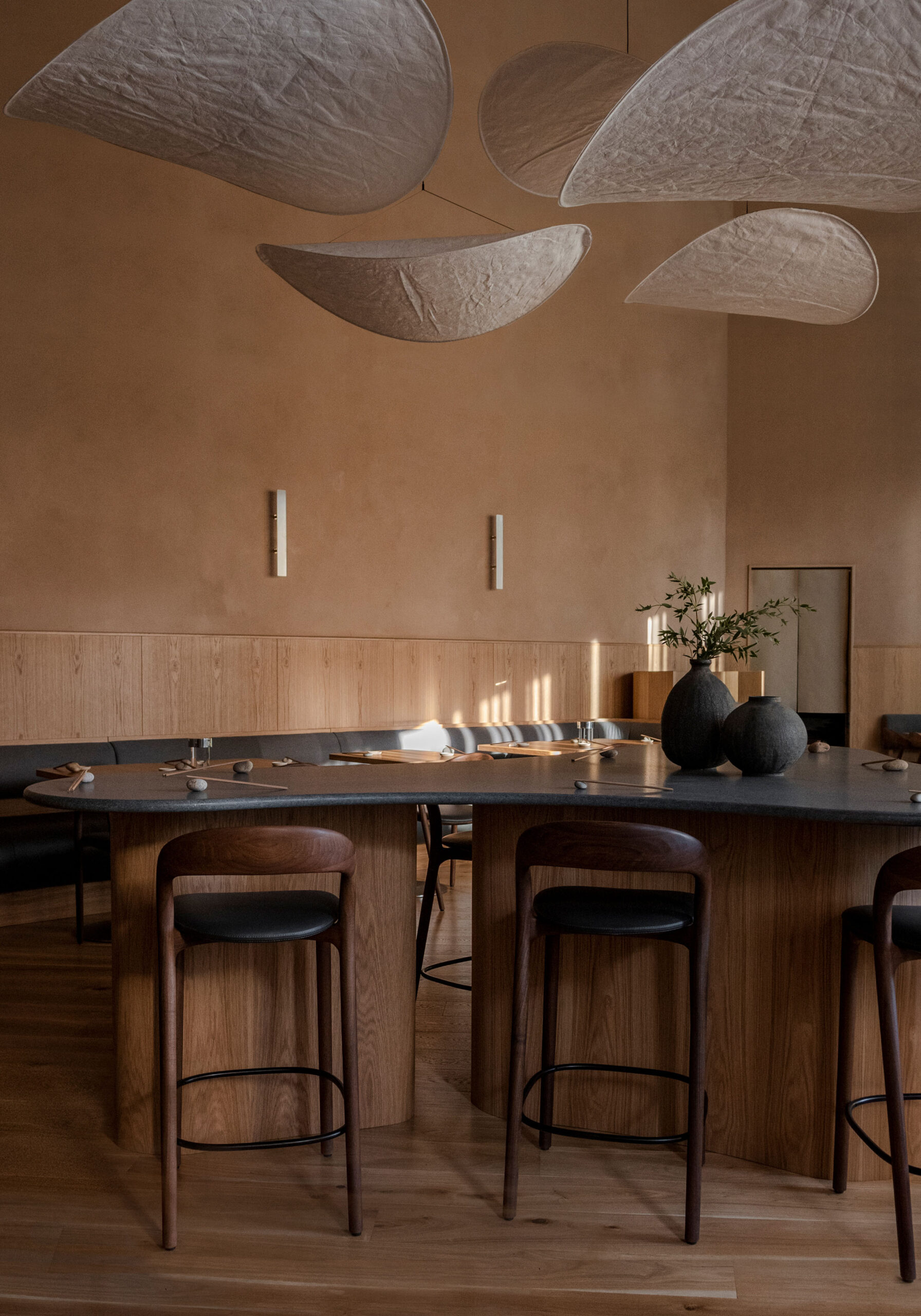 'Everything we touch, from the edge of the table under our wrists to the pad or backrest of the seat, the combination of materials and the way we finish them has a huge impact on the dining experience.'
– Emily Broom, Lead Architect, Interior Design & Styling