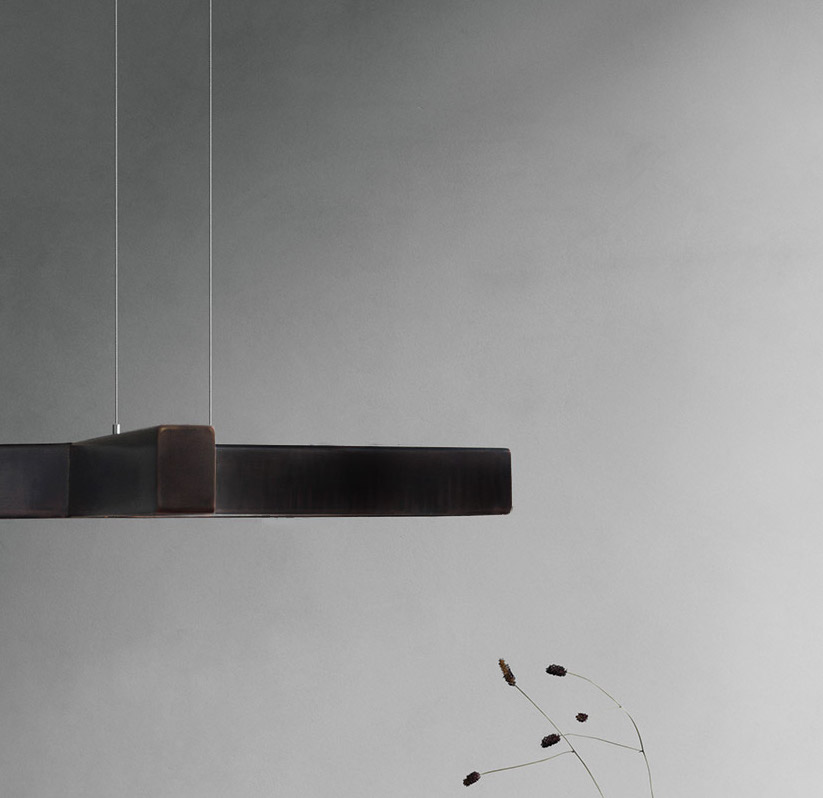 Parisian style interior gem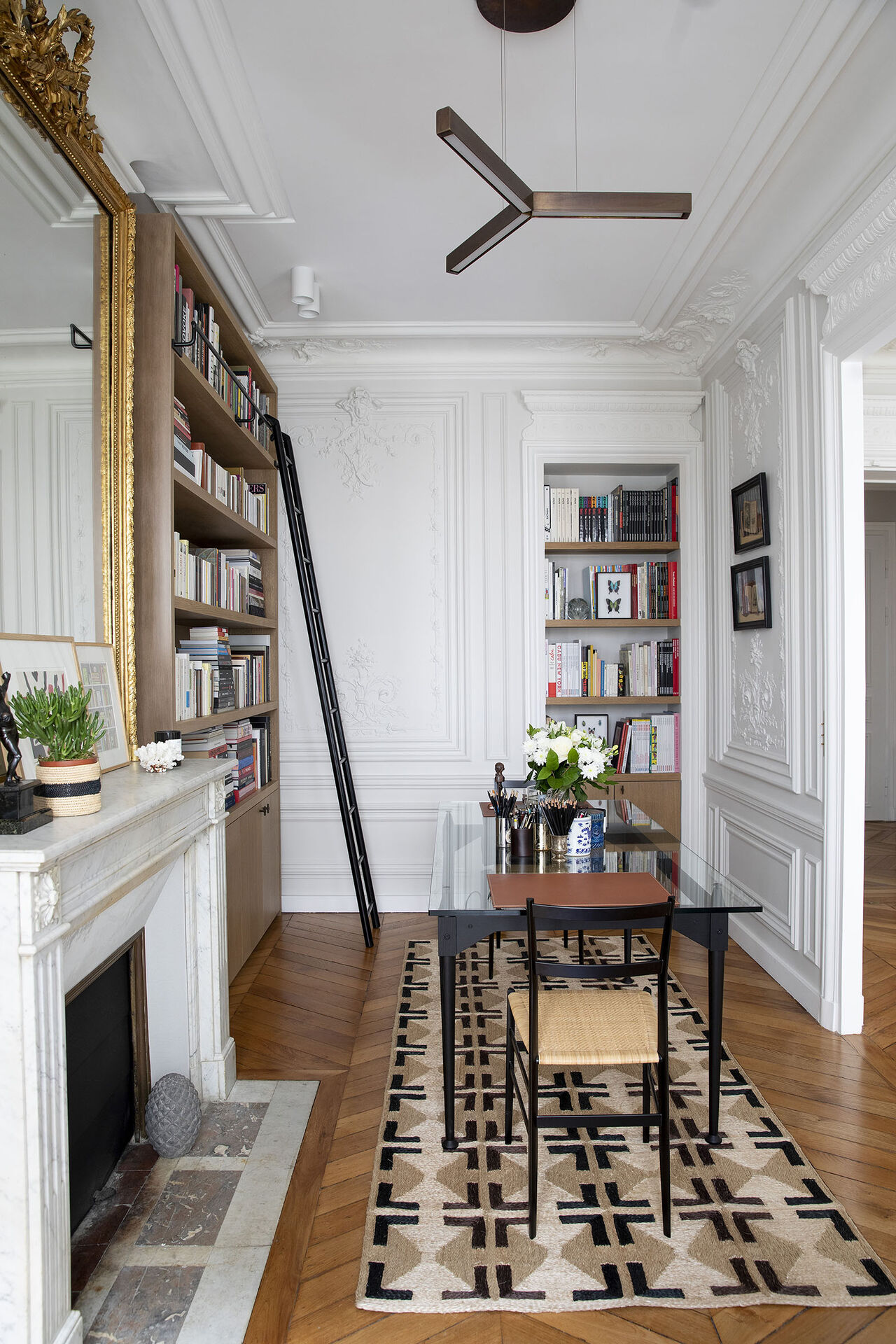 In the heart of La Nouvelle Athènes, the district of the 9th arrondissement of Paris, between Saint Georges and Pigalle, lies an interior gem that encompasses a true Parisian style. Designed by Agence Véronique COTREL the apartment, went through a full transformation. 
They managed to get the best of each room in terms of functionality as well as style, and of course make the most of the indisputable qualities: location, brightness, view, proportions. 
Each space transmitted an emotion, invited creativity. Selecting elegant and timeless materials, such as stone, natural wood, steel they've created truly Parisian dream!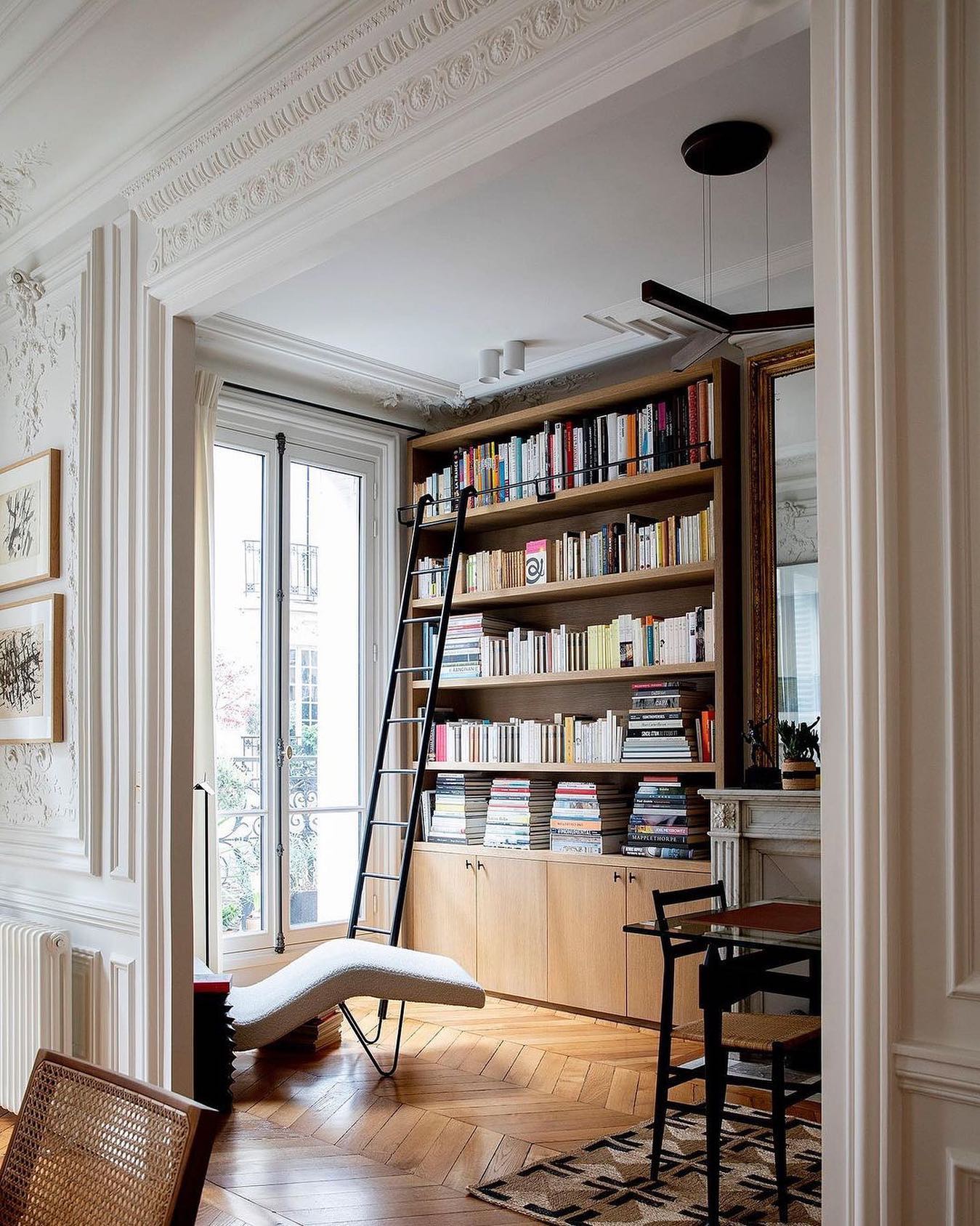 Y-MODEL in Browned Copper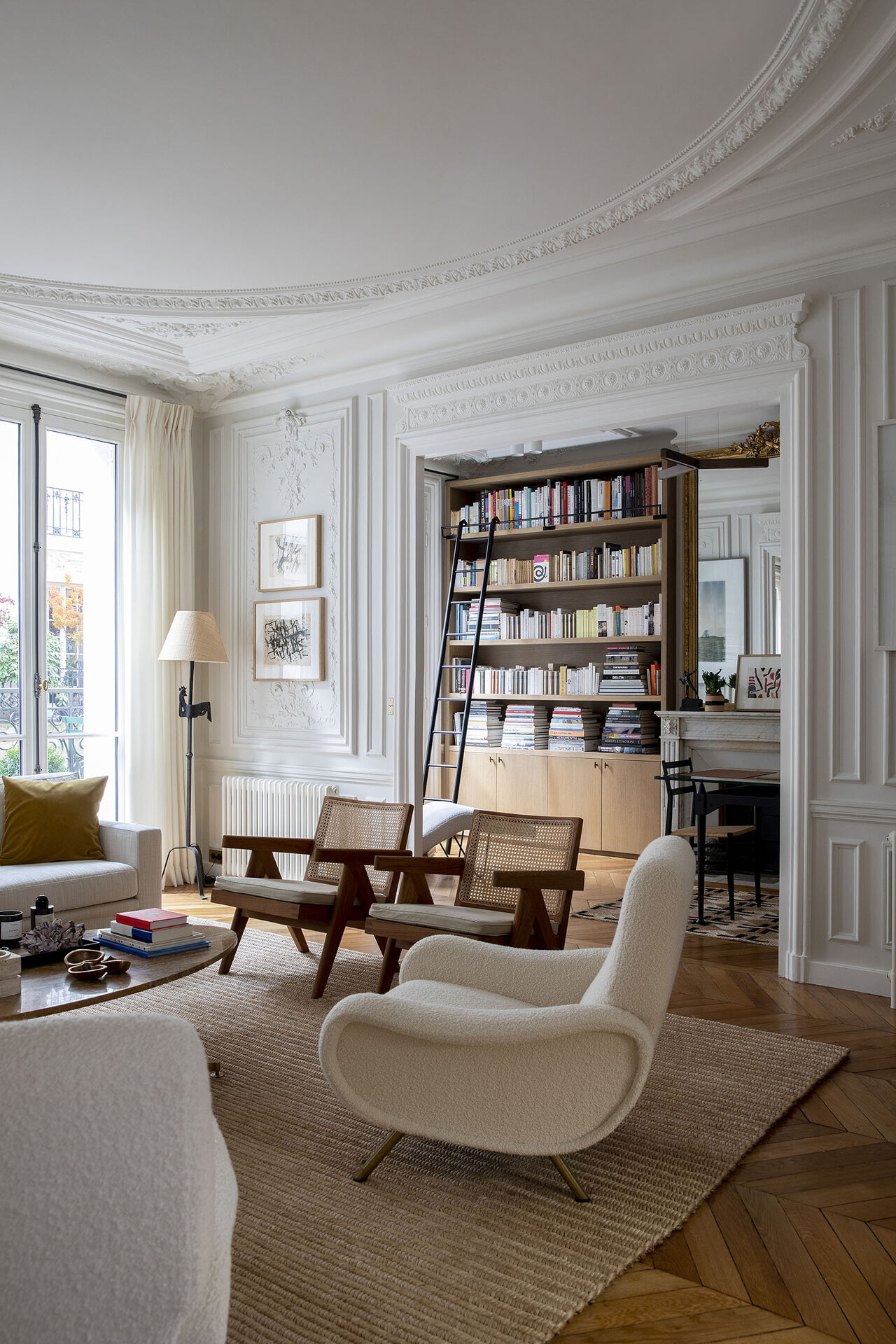 Y-MODEL in Browned Copper
We are pleased to see how well our Y-MODEL in browned steel – a modern Scandinavian minimalism of form – compliments the elegant interior of this Parisian home library.
Each lamp at ANOUR is individually surface treated, resulting in a finely structured surface, such as Browned Steel as you featured in this project. The lamp is produced in Denmark and can be made in special sizes on request.