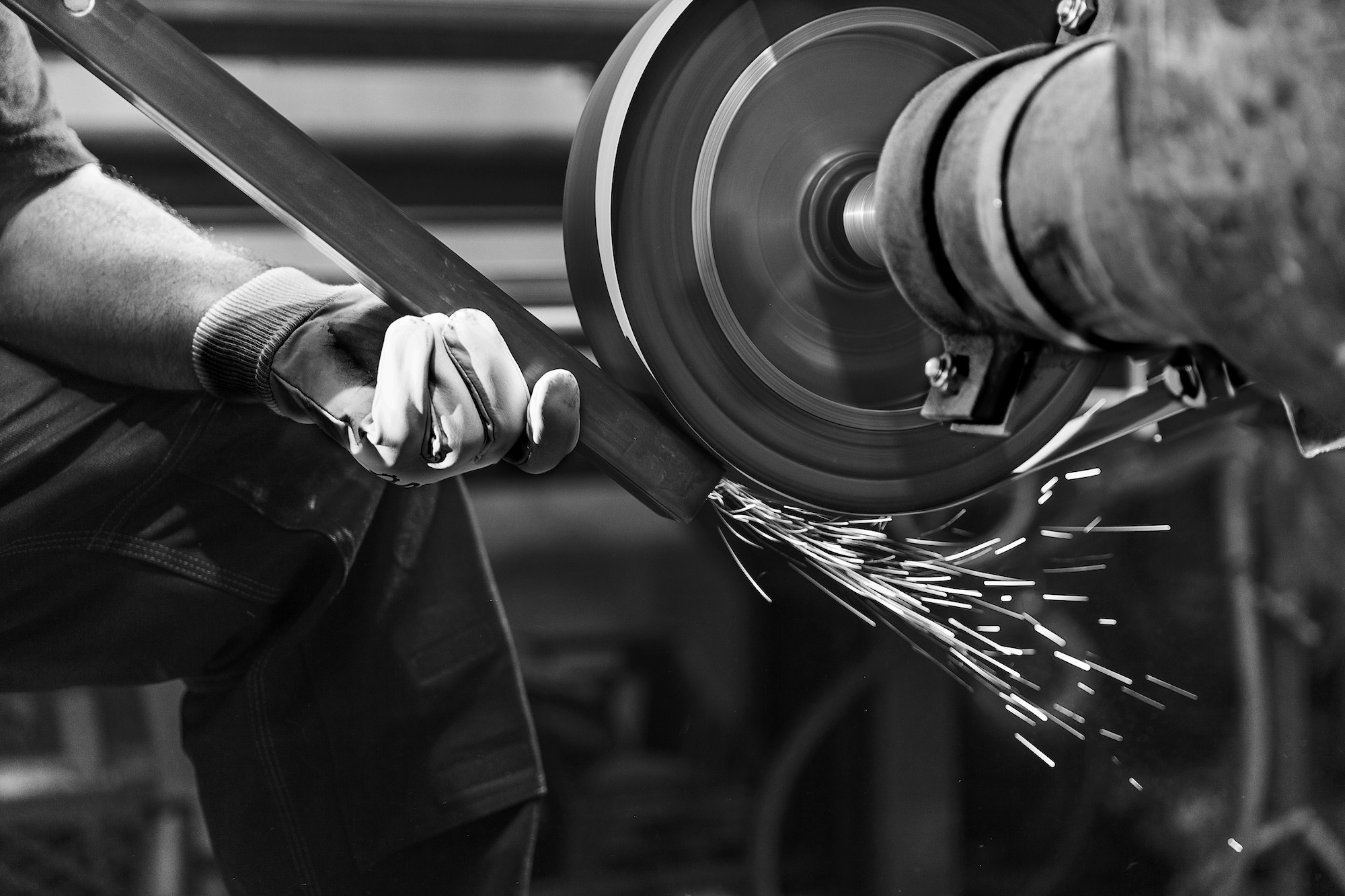 CRAFT THAT SPEAKS TO CONNOISSEURS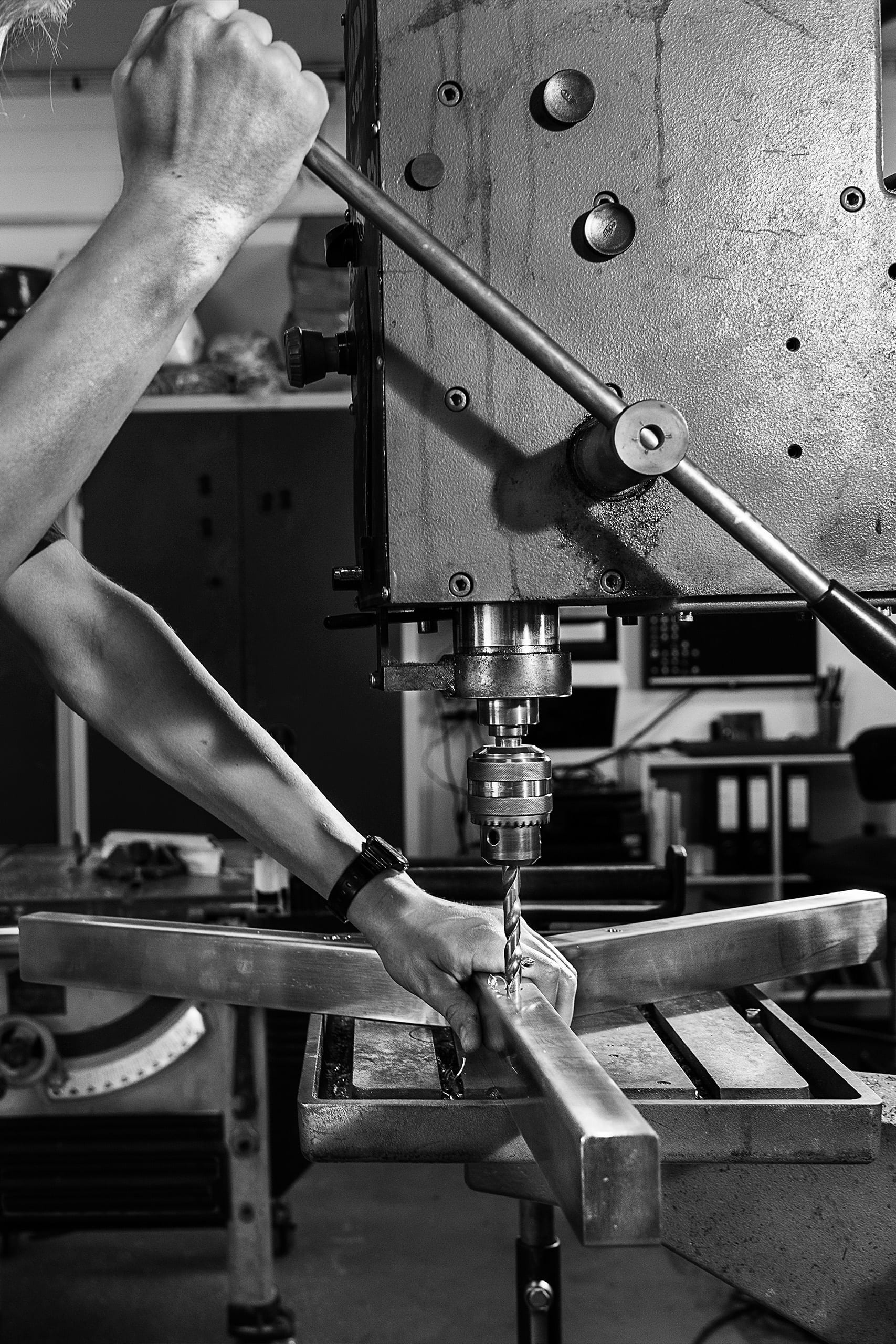 Loyal to its principles and committed to exceptional quality, ANOUR's manufacturing requires a lot of manual, highly skilled craft and it takes several weeks to bring a lamp to life.
ANOUR craftsmen cut, shape, smooth, oil, sand, brush and caress each surface for the perfect silhouette and surface.
Their hands have been working with metals for many years, understanding the physical limits and the abilities, allowing for experimentation and high quality that makes ANOUR's pieces exceptional.
The metals have their own rules, of course. The resistance of sturdiness. The lightness of expression. The agility to experimentation. Sometimes the surfaces are rebellious and must be developed with patience and precision. Sometimes nature brings forth perfection. To understand the language is a skill that only a handful of craftsmen truly have.
ANOUR workshop is established according to traditional manufacturing – but with a modern approach.
Continually projecting new ideas, quality systems, exploring relatively unknown surfaces, and conceiving unexpected uses.
This capacity to continually reinvent its profound know-how puts ANOUR among emerging ground for new crafts. All equally demanding in terms of quality and inventiveness, raising the label "Made in Denmark" to new heights.