TRADITIONAL HAND METAL SPINNING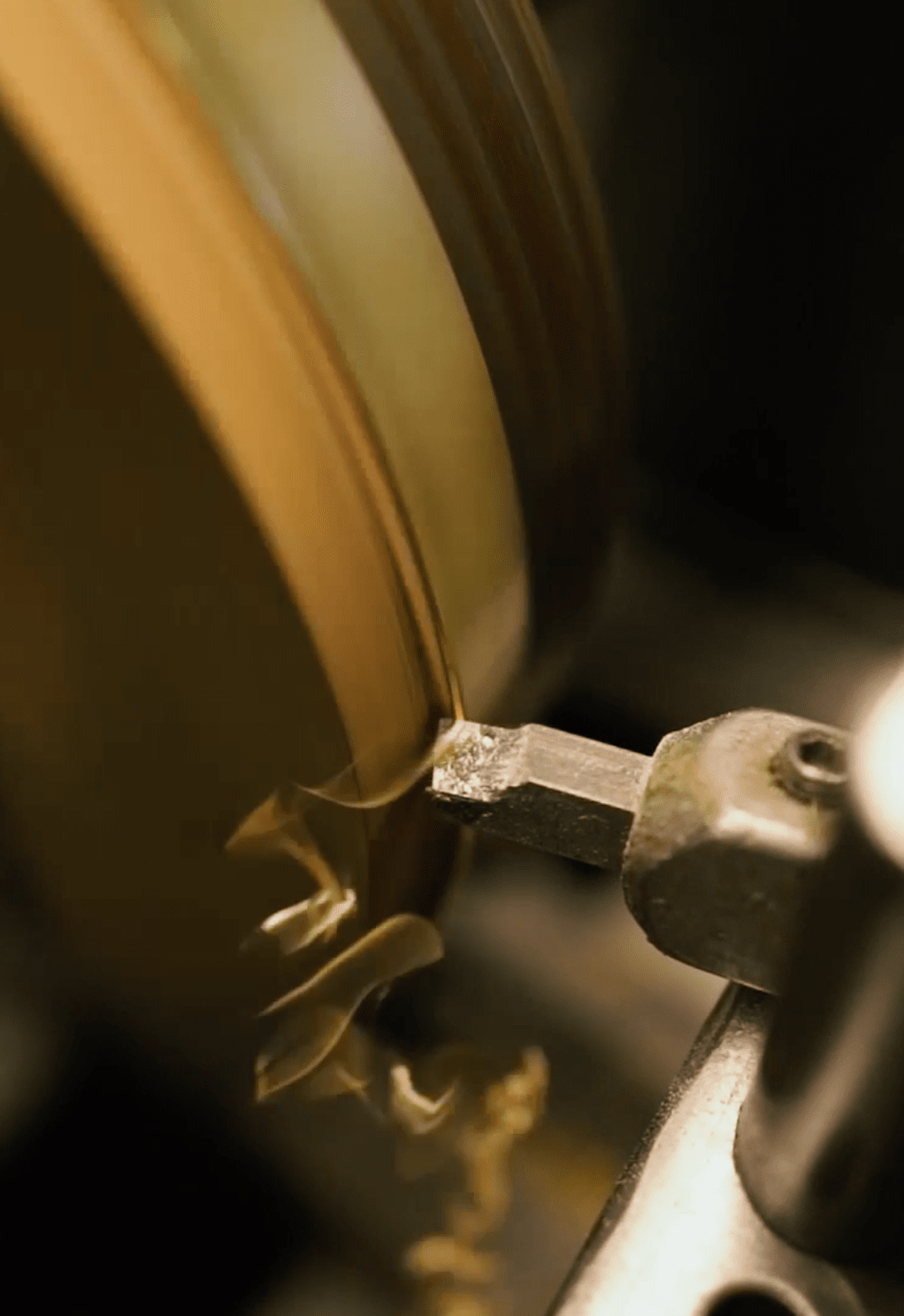 Take a peek inside the ANOUR's workshop and explore a process of making of the top plate for our X-MODEL and Y-MODEL lamps. The craftsman's official title is the "metal spinner" – specialising in the traditional hand spinning technique. The spinner skilfully forms a flat piece of metal over a specially designed chuck to create the shape of our top plate, much like a master potter at a wheel.
Loyal to its principles and committed to outstanding quality, ANOUR's manufacturing requires a lot of manual, highly skilled craft and it takes several weeks to bring a lamp to life. ANOUR craftsmen cut, shape, smooth, oil, sand, brush and caress each surface for the perfect silhouette and surface. Their hands have been working with metals for many years, understanding the physical limits and the abilities, allowing for experimentation and high quality that makes ANOUR's pieces exceptional.
Explore more on anour.dk