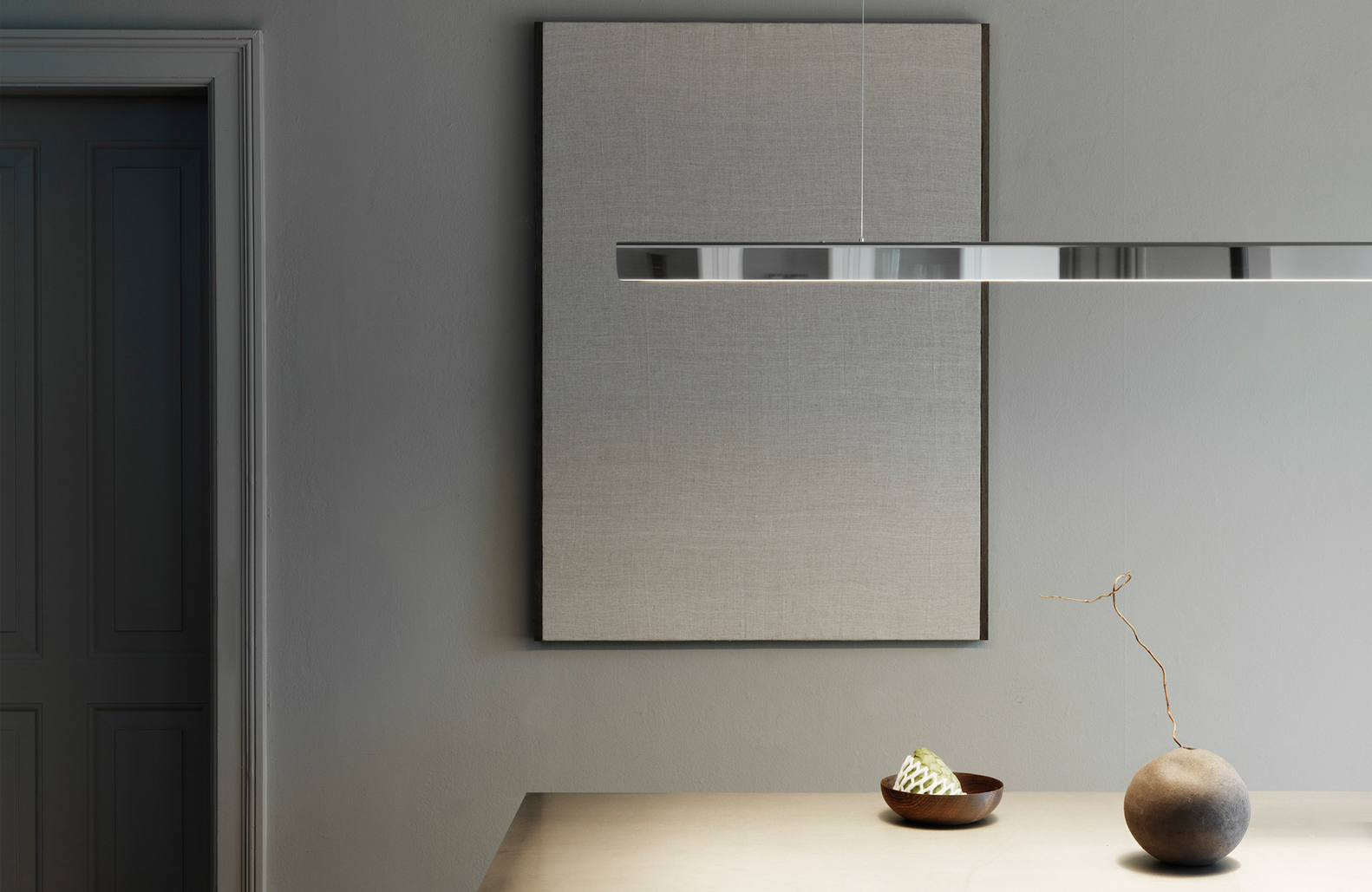 Introducing the next generation of I-MODEL.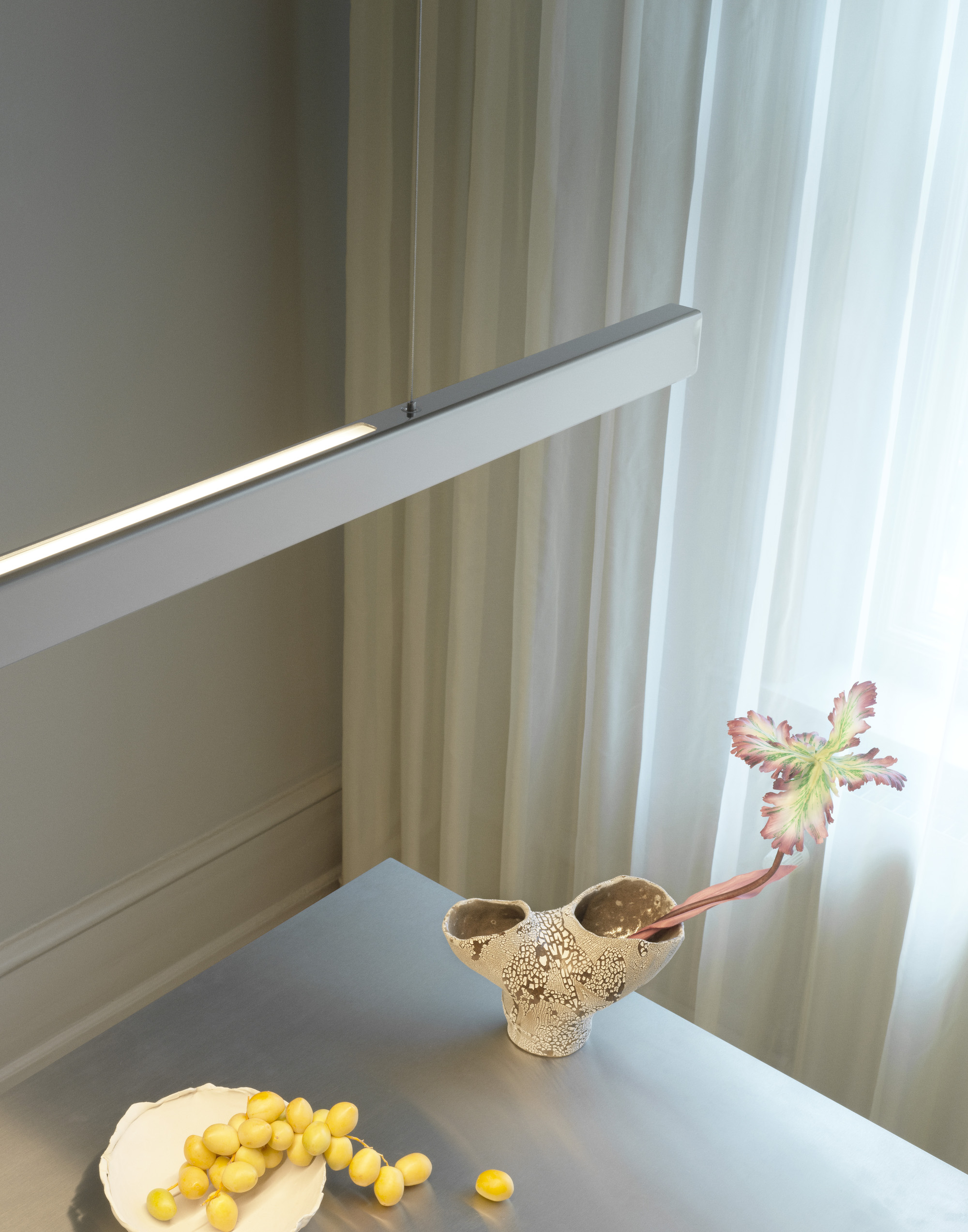 Designed over 10 years ago, the original I-MODEL Cordless pendant with its iconic minimal silhouette and high-quality LED technology, became a staple for ANOUR. Perfectly embodying the brand's vision of "re-introducing the value of simplicity", the pendant lamp has been appreciated by design connoisseurs worldwide, in both commercial and residential spaces.
Since the first introduction, a continuous drive to experiment and curiosity that is embedded in the ANOUR's DNA has taken the original I-MODEL design even further, creating a new version of the lamp that is beyond perfection: the I-MODEL Aura.
THE ICON ELEVATED
Introducing the next generation of I-MODEL
The I-MODEL Aura is the first lamp of this category to combine two LED light sources in one fixture: down-facing work-light is complemented by the new source of ambient-light at the top.
Now allowing to set the right mood in the room by controlling both light sources, with an option to dim each individually. The full control over an ambience is now possible – yet without compromising the much-beloved simple and minimal form of the I-MODEL lamp.
"It is quite magic – you don't see the exact light source, but the ambience is there."
– Arash Nourinejad, Architect and founder of ANOUR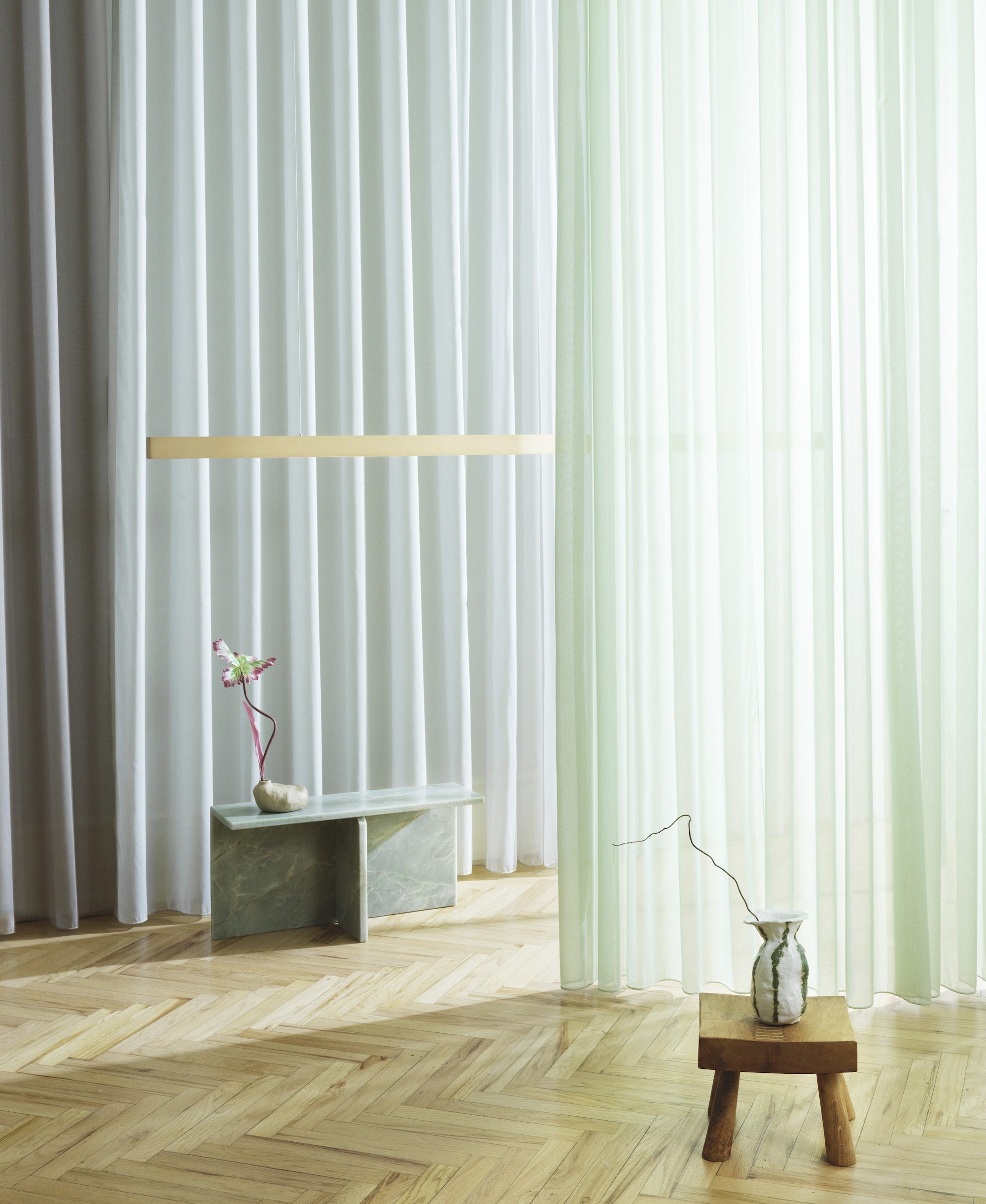 I-MODEL Aura in Brushed Brass
Some Lamps Are For Work, Others Are For Ambience
I-MODEL Aura was created to do both.
Designed with kitchen islands or higher workspaces in mind, with the I-MODEL Aura there is no need for ceiling spots or other types of additional lighting. The new I-MODEL Aura provides dual functionality, with less installation, less clutter – and a greater visual impact of a clean and elegant space aesthetics.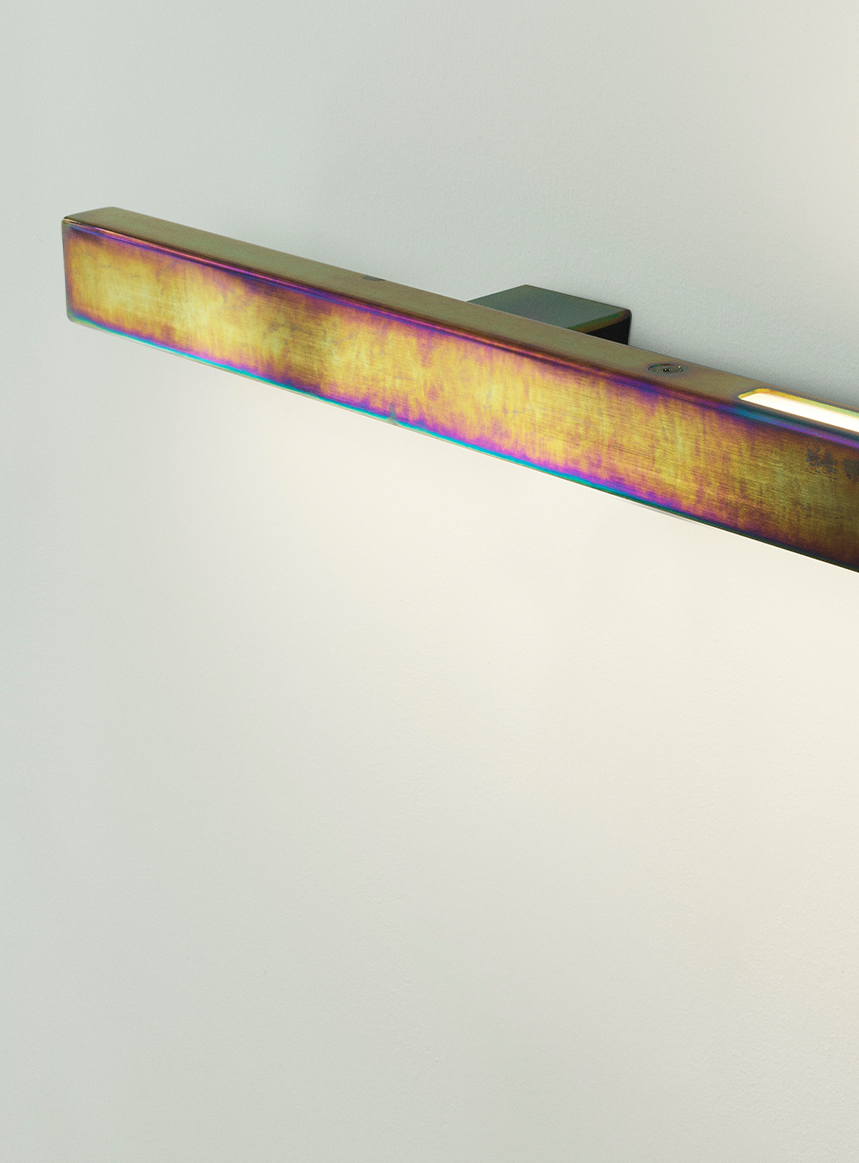 I-MODEL Aura in Dark Opal Chrome (Limited Edition)
The I-MODEL Aura is available as Cordless Pendant, in 12 metal surface finishes. Available in selected stores and on anour.dk from May 2023.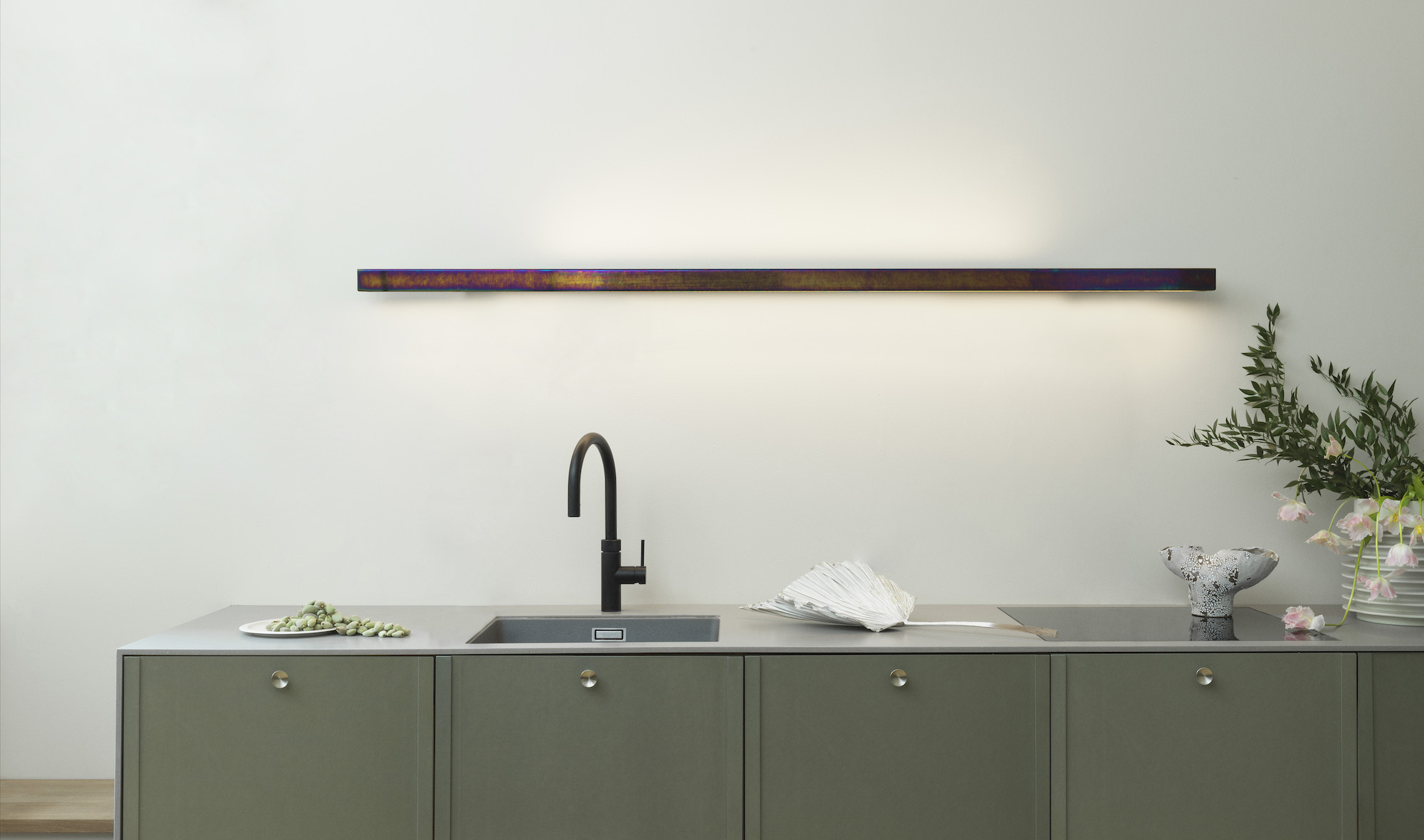 I-MODEL Aura in Dark Opal Chrome (Limited Edition)