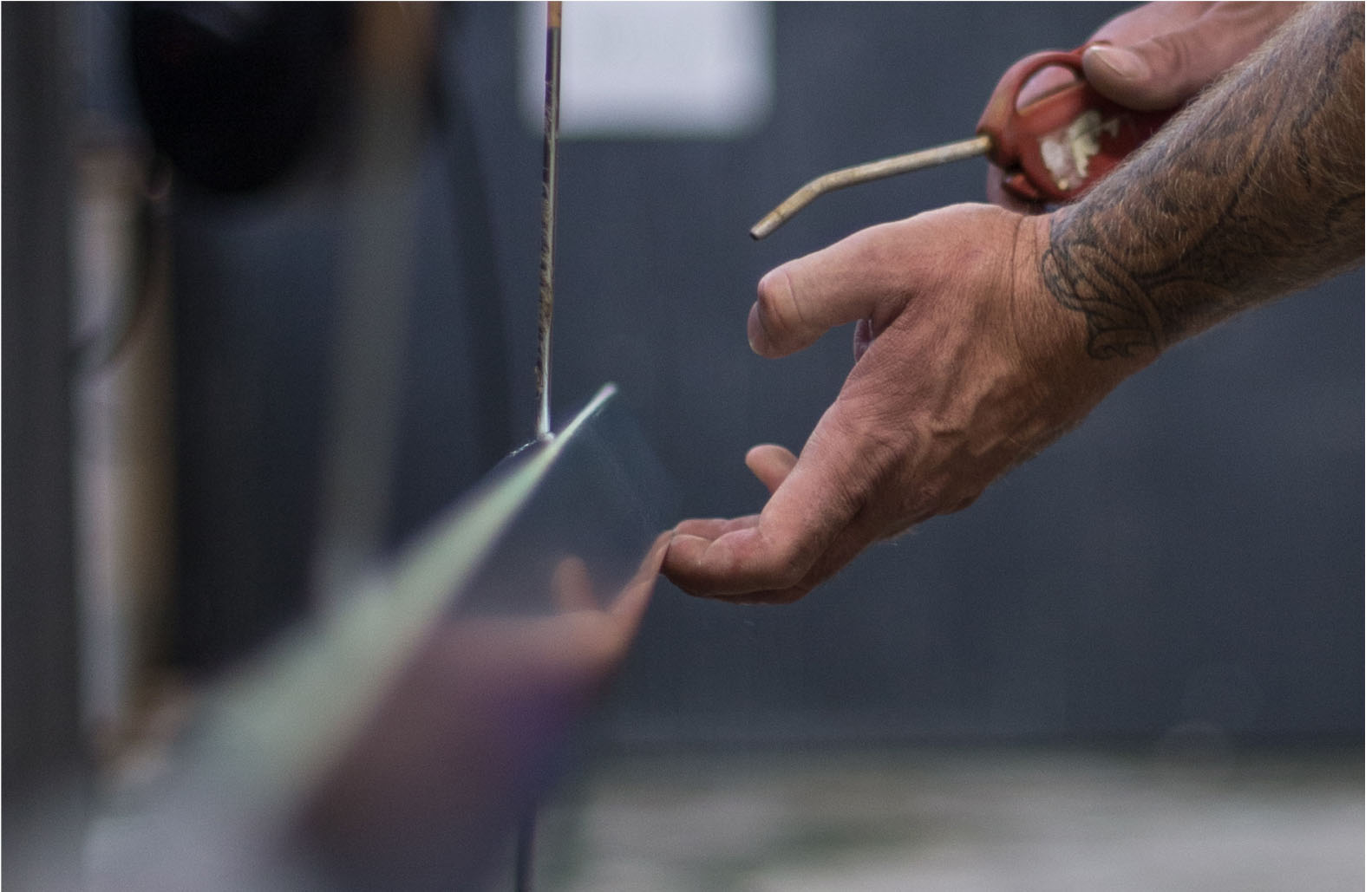 Værlose Galvaniske Workshop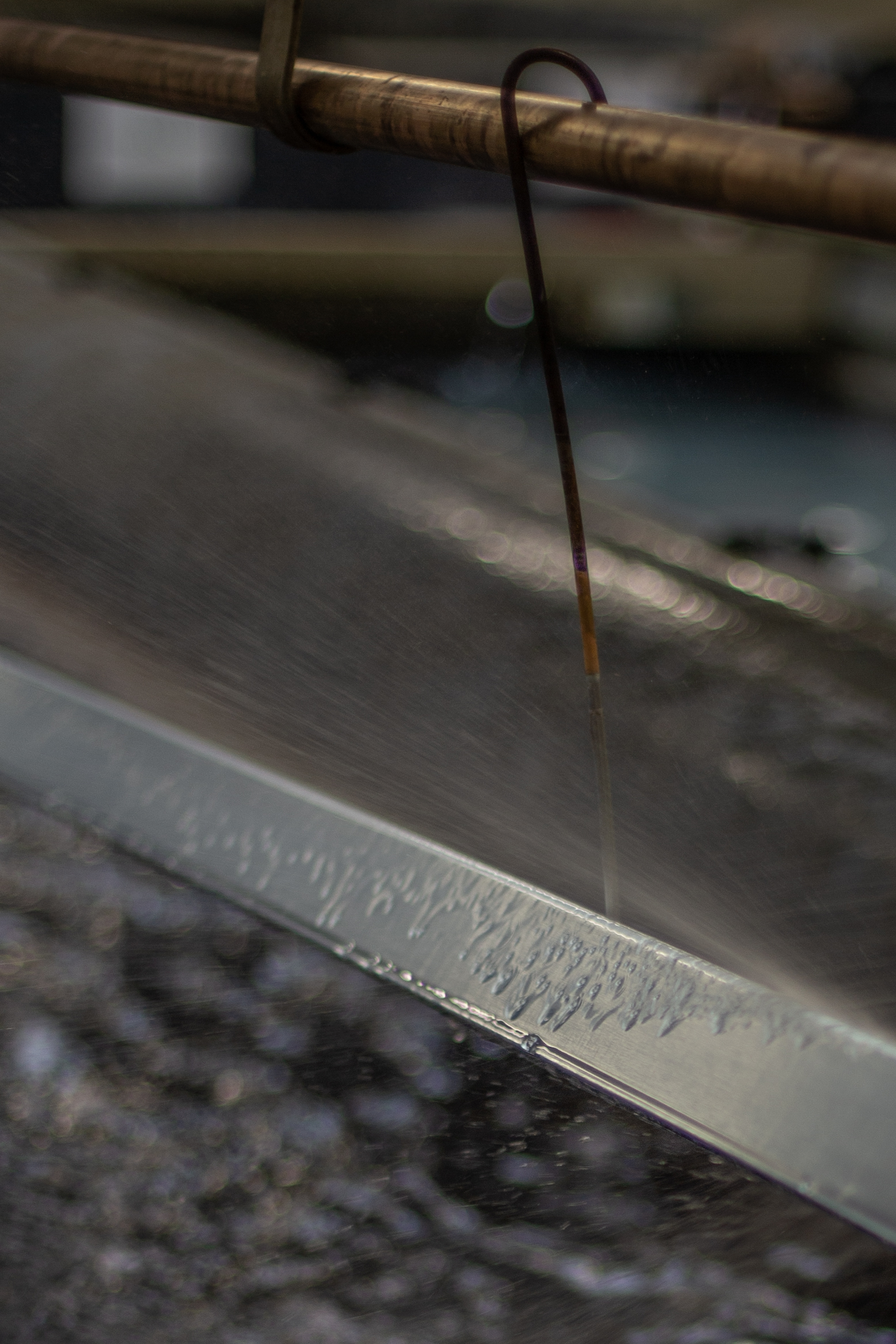 Liquid experimentation takes place at the Værlose Galvaniske's workshop. The practice and the craftsmanship has been passed from father to son. And today Søren leads, working closely with ANOUR on various techniques to create gradient effects on the steel lamps.
Our lamps arrive at the Søren's workshop untreated, directly from our own workshop in Ishøj. Those raw steel lamps will receive different "liquid baths" that will result in unique colour gradience.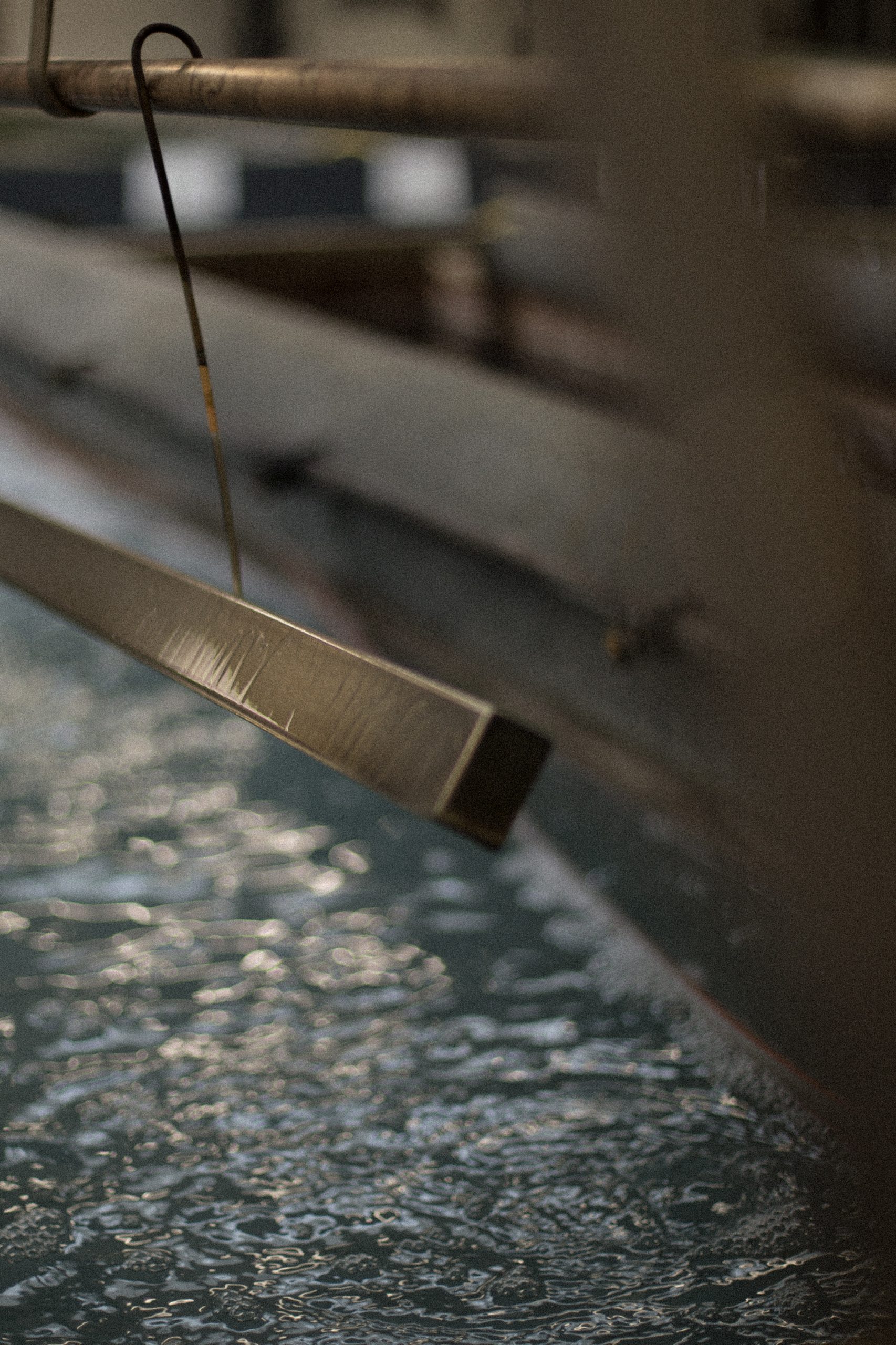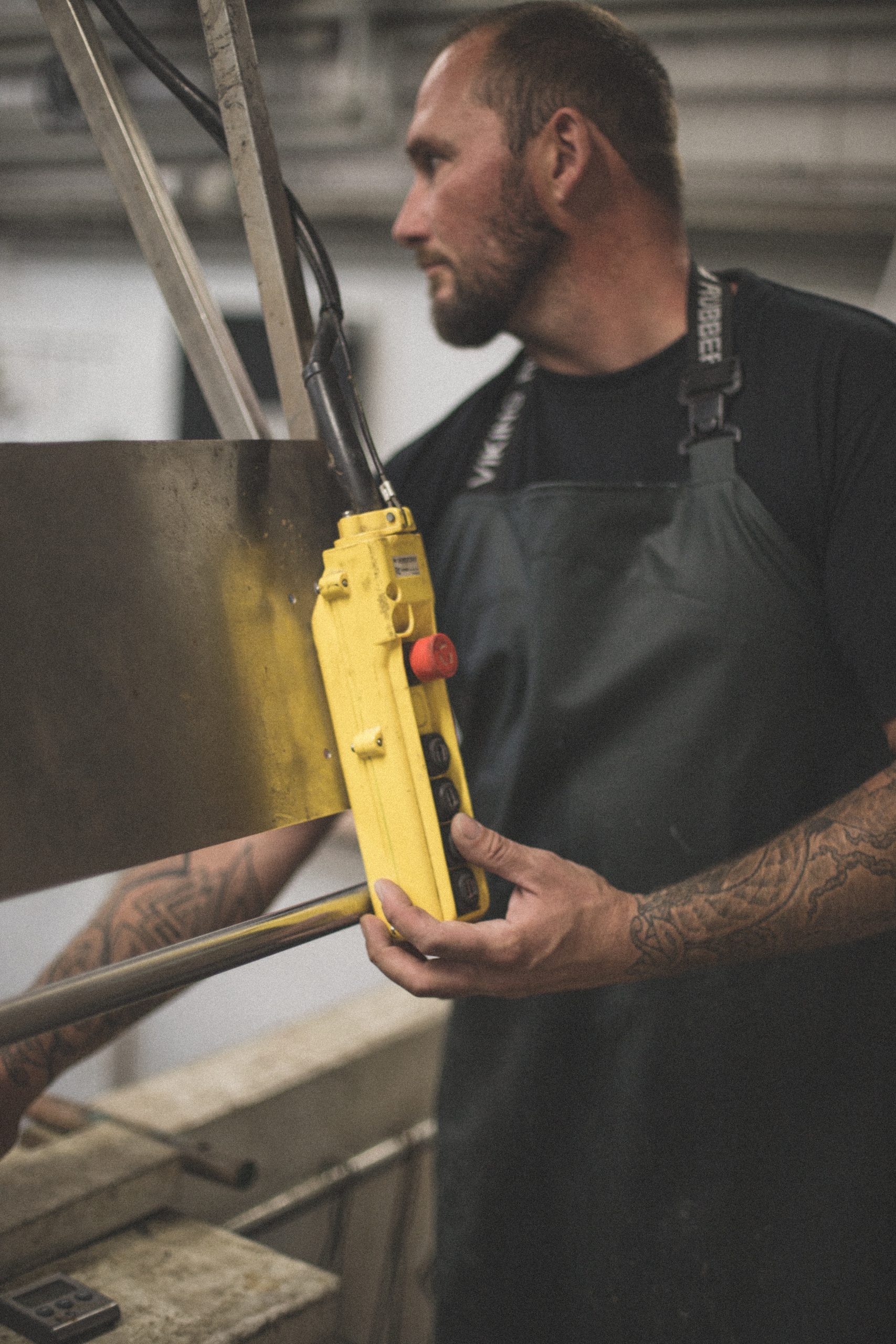 It all starts with the Zinc plating with an electrolytic treatment. This coating is the basis of the subsequent black chromatization process. Durind this process the magic happens. And it is this particular surface treatment that is a characteristic of Søren's expertise.
After the liquid baths, Søren dries each lamp by hand, enchaning the rainbow like colours achieved from treatments.