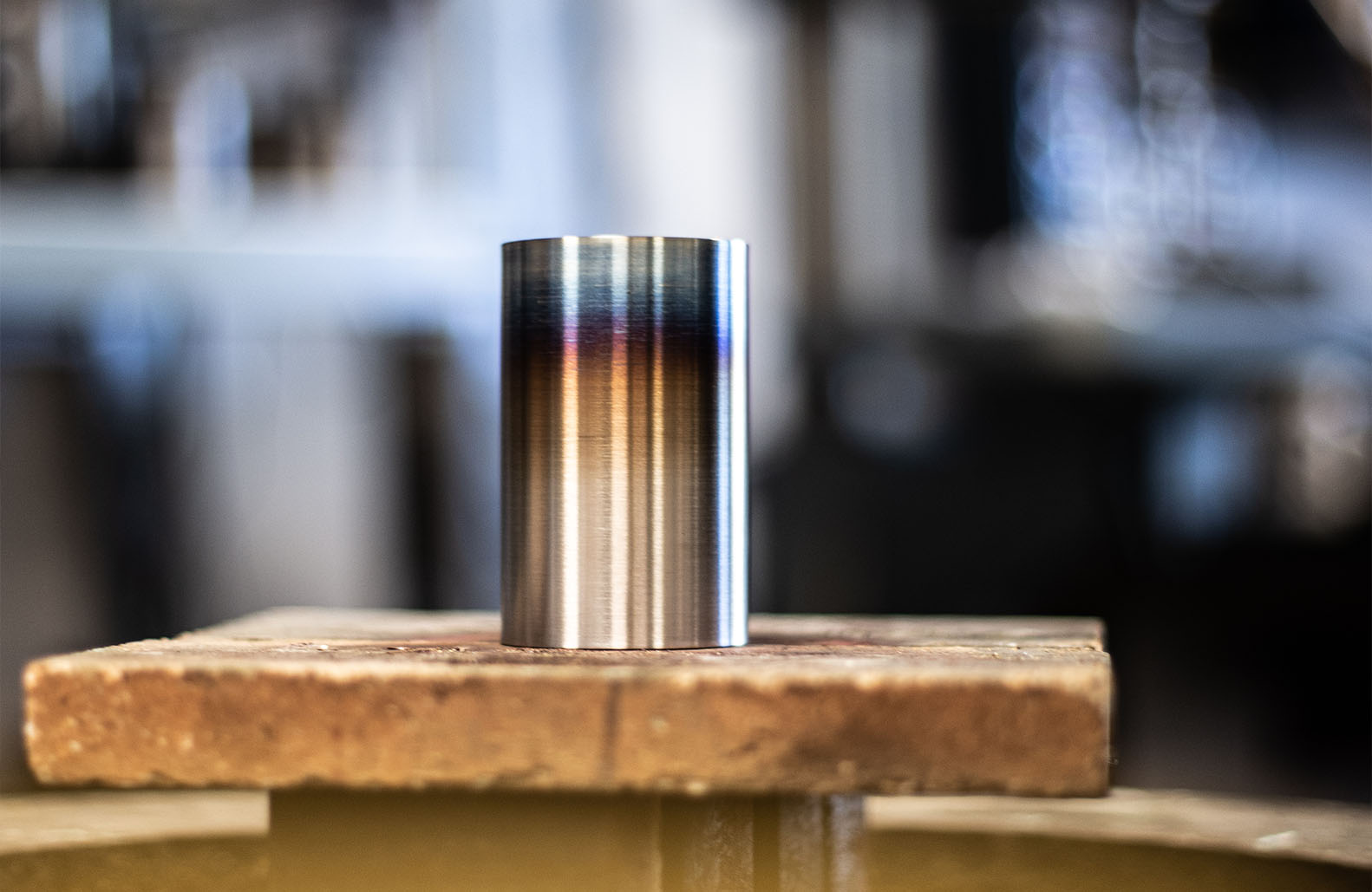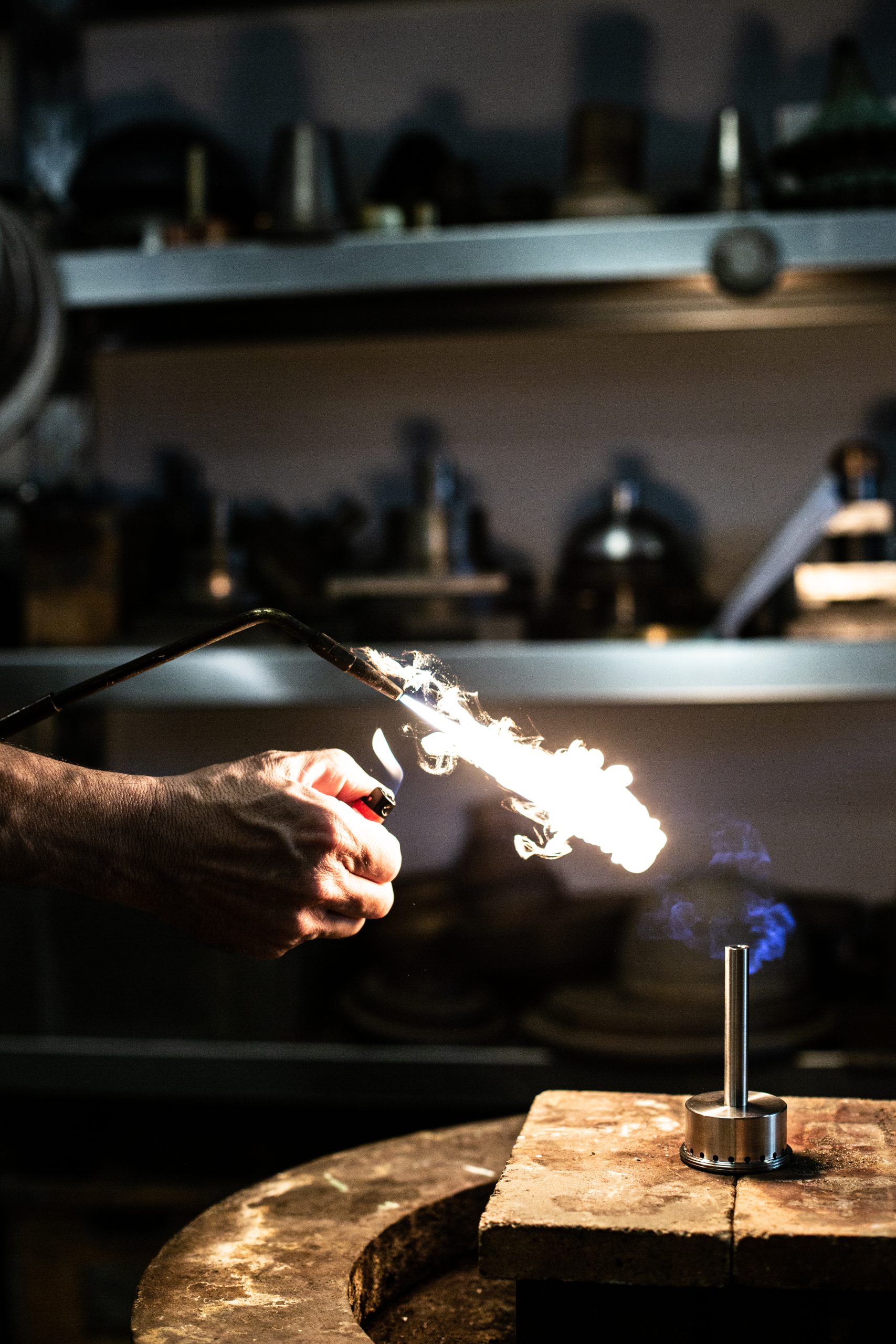 ANOUR has explored the beauty of heat processing on selected lamps, by experimenting with temperature and fire. The results were truly astonishing.
The new methods of developing unique expressions or raw steel have resulted in discovering a stunning natural gradience. 
Depending on what results we want to achieve, the method changes.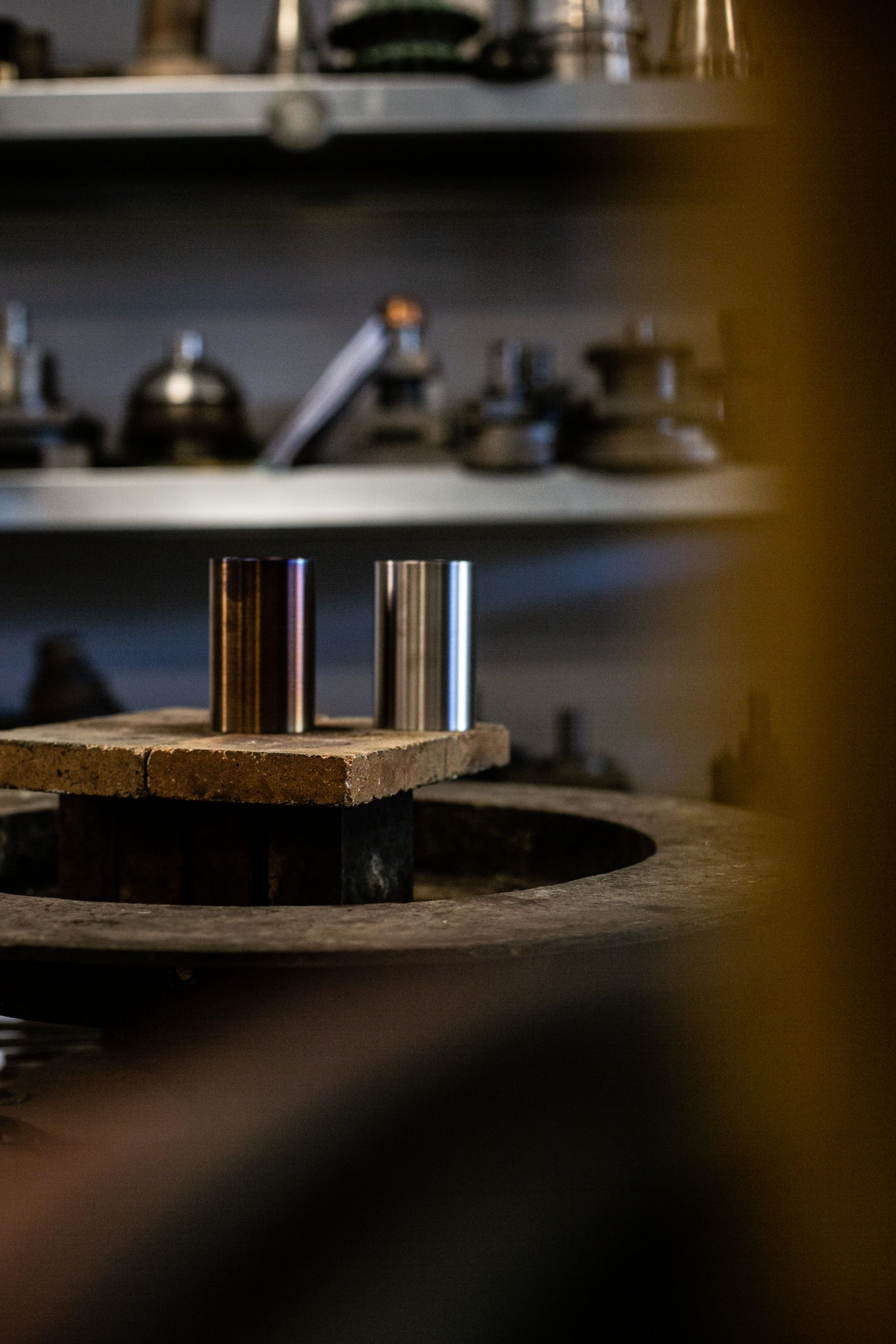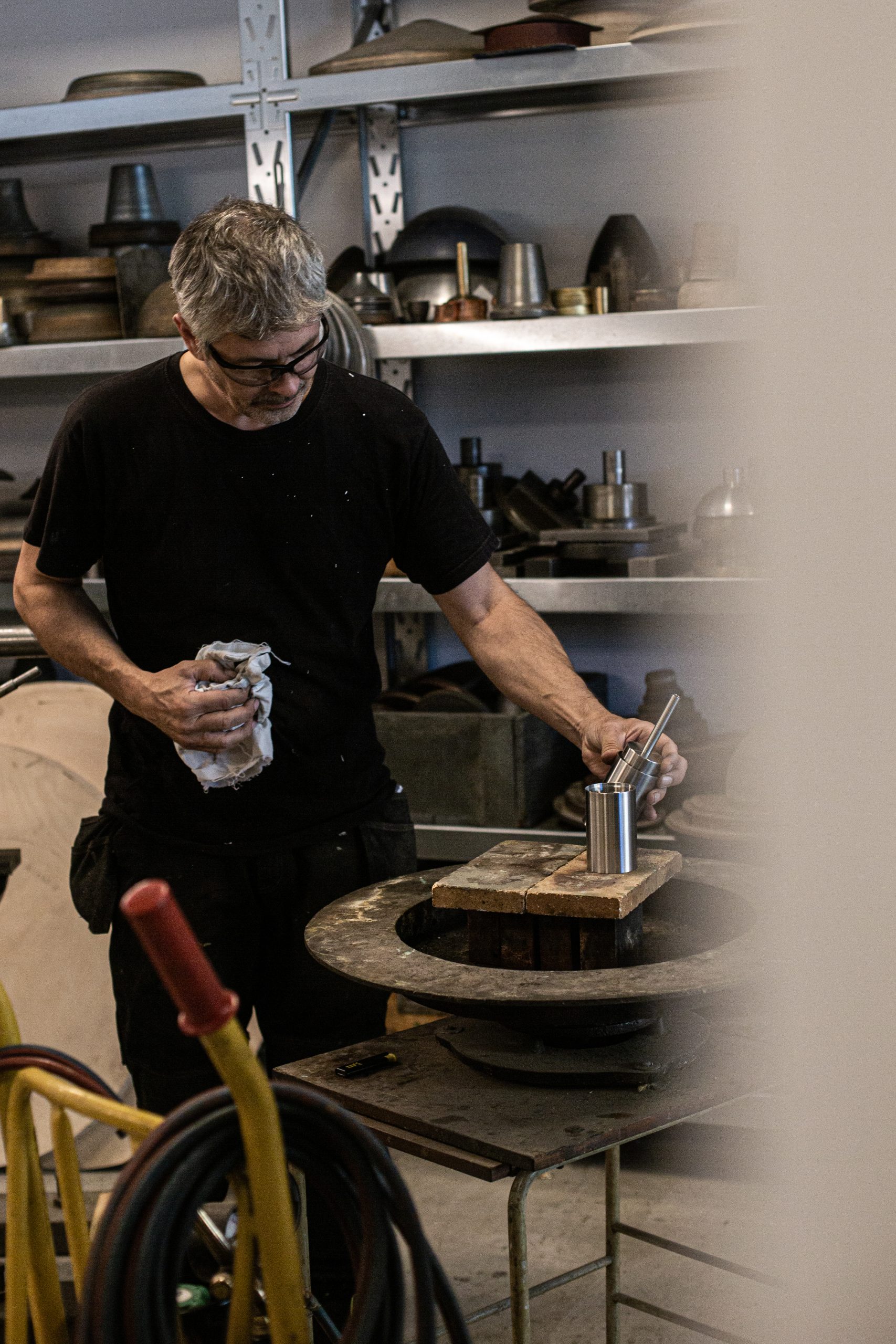 Skilled craftsmen, have a full control of the process. Colouring ANOUR lamps with the fire torch looks almost like a painter would do with a brush.
The surface of the steel can be changed to either an even tone or a gradience of colours.
The colour gradience changes depending on the temperature which reaches even up to 1,000 degrees.